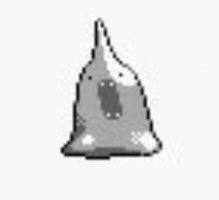 a ghost
Original poster
MYTHICAL MEMBER
Invitation Status
Posting Speed

One post per week
Slow As Molasses
Preferred Character Gender

No Preferences
This RP has been a long time in the making, and a lot of discussion has already happened here (what you're reading right now is a completely edited version of the OP, supposed to reflect where the RP currently stands and not where it was when I first posted this thread last summer). Right now, there's a more specific set of things that need to be figured out before this RP can get off the ground. But first, for anyone who's new, here are the more-or-less set-in-stone bullet points for what this RP is going to be about (though you're still free to comment on any of these points if you have suggestions):
This RP is going to be about our own group of gems living on Earth in the present day (though not all player characters will be gems from this group — more on that later).
Our gems (temporarily named the "Renegade Gems" for now) are a separate entity from the Crystal Gems, and they don't really associate with the Crystal Gems, either.
Similarly to the Crystal Gems, though, they are a diverse group of gems with a diverse set of backstories (so, no central backstory that unites the group or anything).
The primary concern for the Renegade Gems is simply surviving on Earth. They've been here ever since the war for Earth, cut off from Homeworld, and have different personal goals and motivations (unlike the Crystal Gems, who have the unifying goal of protecting the Earth). What the Renegade Gems have in common is that they're all gems stuck on Earth, essentially banding together for protection and a sense of camaraderie. They all have differing opinions towards the Earth/humanity.
It's possible to play a gem who is not part of this group at the start of the RP, though, who encounters the Renegade Gems for some reason.
Human characters will also be playable.
Our Gems' settlement is near the Great Lakes (maybe in Canada), with a human settlement nearby (similarly to Beach City being built right around the Crystal Gems' temple).
Our Gems really don't associate with humans much (or have any reason to) at the start of the RP (think of how the Crystal Gems acted in "Story for Steven" when they first met Greg — they didn't seem to understand humans very well and preferred that humans stayed out of their business. That's basically what our Gems are like).
This RP will have minimal connection to canon events and characters. While the events of the canon are still happening, they're not something our characters are involved with and, for the most part, our characters probably aren't even aware of most of the events in the canon.
And here are the points that still need to be discussed before I can make the OOC:
1) Our Gems' opinion on the Crystal Gems.
For a while, I'd been leaning towards our gems strongly disliking the Crystal Gems and/or being afraid of them. Perhaps they'd view the Crystal Gems as traitors for siding so strongly with Earth/humanity, or perhaps they're even afraid that the Crystal Gems will see
them
as enemies (as they do have a habit of bubbling first and asking questions never). Either way, what this essentially boils down to is the Renegade Gems wanting nothing at all to do with the Crystal Gems, even avoiding them so that the Crystal Gems don't really know that they even exist. Worth noting: this doesn't necessarily mean that every member of the Renegade Gems strongly hates the Crystal Gems and what they stand for. There could very well be members within the group who don't have strong feelings either way or who perhaps even sympathize with the Crystal Gems and their cause. It's just that the general consensus among the group is to avoid them. To me, this seemed ideal since it gives us a good reason to have minimal connection to canon characters, staying out of the Crystals' way and all that. But, I keep getting the vibe that there's a lot of opposition to this idea. So, I wanted to formally put it up for discussion. Also, I had originally intended that the Crystal Gems don't even know about the Renegade Gems' existence (again, makes sense for staying out of their way and all that), but that's another thing I'm staring to second-guess.
2) Warp pads.
If the Renegade Gems are trying to avoid the Crystal Gems, that raises the question of how the warp pads could even be used without them being noticed. I know it's rare that a member of either team would, say, stick their head out of the stream and notice such a thing, but, after several thousand years of living on the same planet, they'd be bound to run into each other at
some
point. There have been several approaches to solving this problem:
A "special system" to tell when the warp is being used, so that they can avoid detection themselves. I know this is incredibly vague — it was vague when it was first suggested, too — but, it could potentially be doable if we had some idea of what that "special system" was.
The Renegade Gems have their own series of warp pads and/or some sort of substitute for the warp pads (something like Lion's ability to warp from place to place). This is something that, again, could be hard to come up with — but still a potentially viable option.
Perhaps we could just… not have warp pads (or any equivalent) at all?? I mean, do we even really need them? It's plausible that the whole RP could take place in one general area and without the need for warping. We've seen that the Kindergarten is more-or-less within walking distance from the Crystal Gems' Temple (as Steven and Amethyst traveled there without warping in "On the Run"), so it's plausible to think that any gem- related areas in our RP could also be within such a distance. Not to mention, just from an RP mechanics standpoint, warping could potentially make things more confusing and make it harder for characters to more smoothly move from one interaction to another. So, it begs the question of whether or not we even really need warp pads. Personally, I'm most strongly leaning towards the idea that our gems don't have any nearby warp pads (or maybe they had a warp pad near their residence, but they broke it to keep themselves hidden), thus essentially removing warp pads from the RP. But, I still want to hear everyone's opinions on this.
3) Plot.
This RP isn't well-suited to be a sandbox, so we need some sort of antagonist or goal to give the RP some greater sense of direction. There are two main ways this could go (or, perhaps we could even utilize both). One is that this RP could be focused on the interactions between gems and humans that will inevitably play out — humans discovering gems and gems learning about humans, etc — as well as the conflicts between the gems that would likely come up due to differing opinions about humans. Another idea is that there could be the more concrete antagonist of a group of enemy gems living on Earth. These gems aren't necessarily from Homeworld (although they could be). They could be another group of gems simply stranded on Earth like the Renegade Gems (and perhaps they could even be a part of the Renegade Gems that split off at some point…), who have some sort of goal that the Renegade Gems disagree with for whatever reason. Maybe they want to start a new Kindergarten on Earth? There's room for a lot of possibilities, here.
4) Our gems' settlement.
This is a minor thing, but still something that's undecided and worth putting up for discussion. While our gems could have a temple similar to the Crystal Gems' temple, it could also make more sense for them to have a more hidden, secluded hideout — perhaps something underground. There was also talk of the gems living in the remains of a crashed Gem spaceship, similar to the one seen in "Friend Ship". There are a lot of ways this could go, as well.
5) Our gems' name.
Once again, this is a minor thing, but still worth discussing. The name that's been used throughout most of this post was "Renegade Gems", but that was only ever intended as a temporary name. It would make more sense to have some sort of geology-based name, more similar to the Crystal Gems. The only name I've taken much of a liking to is Geode Gems, which is serviceable, but, there's still plenty of room for other suggestions if anyone has any.
I think that's about it for the big questions that need to be answered before this RP can start (though don't hesitate to speak up if you can think of anything I forgot, or just have any other questions in general). If you're interested in this RP and want to see it get somewhere then
please
try to answer these questions. Even if you don't have strong opinions on some of them, a little bit of input goes a long way. Agree with something? Great, I'd love to hear it. Disagree? That's fine, I'd love to know why. Even if you don't
strongly
agree or disagree, any feedback would be greatly appreciated.
Last edited: