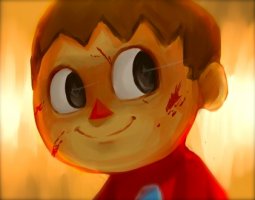 Hi-def
Original poster
LURKER MEMBER
FOLKLORE MEMBER
Preferred Character Gender

Male
Genres

Fantasy, Horror and Sci-fi. I'll try basically anything though. I also love strange and unusual RP genre concepts. Different is good!
Stereotypes
Punk rock, Stoner, goth, emo, gangsta', nerd, jock, ect ect ect ect.

We've all heard these terms thrown around when describing different groups pf people. Sometimes we judge individuals based on their clothes, or sometimes we judge them based on the activities they take part in, but rarely do we judge based on personality. I hate that, but like almost everyone else on earth, I do it too....

So my question is
Have you ever classified
yourself
into one of these groups?
If not, have you ever been classified by peers into one of these groups?
​