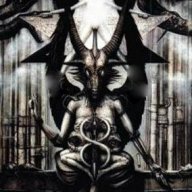 Certified Subdomain
Original poster
LURKER MEMBER
MYTHICAL MEMBER
Posting Speed

Speed of Light
Writing Levels

Douche
Preferred Character Gender

No Preferences
Well it's been over 3 years, but all things must come to an end. This is my final message as Adminstrator of Iwaku.
I do not leave because of any falling out or nervous breakdown or (as some of you may have heard) because of a girl. It's true I found someone special, but she's gone now and it didn't turn out to be the great love story that I wanted. Yet for what it's worth, she reminded me that there are other things I need to be doing. Things that will take my time away from Iwaku.
To run this site the way it deserves to be run, it requires time and energy in vast amounts. The need to keep things fresh, to weather the endless cycles of drama and ignorance, to promote ideas and be sure of your staff - these are things that now fall to someone else.
For a long time, as my Iwaku World posts will attest, I've resisted letting go, for fear that no one will replace the structure, vitality or pure arrogant confidence that I bring to the table. And it took me a while to realise that whatever follows my time will be neither better nor worse, but only different, as all new generations are.
So I leave you in Diana's capable hands. She's been a godsend to Iwaku and although she'll never admit her emotions publically I know that she cares for this forum with all her heart. And since I'm no longer staff I can freely say that most of the people who don't like her are just insecure little infants who can't admit that a woman knows better than them. :D
So to her and to the ever-present and counterbalancing advisor that is Rory, I entrust this forum that has been my companion through some of the hardest years.
Some of you have already sent me messages, and I apologise for not responding, but I wanted to get the dramatics all done at once.
Kitti, Sakura and Miru - your spirits have made me feel young again and I cannot thank you enough. I hope to continue roleplaying with you all as long as I can.
Piro, I have dreamed of the day when my name would be placed alongside those of the Administrators I so admired when I first joined. Too see you do that is the greatest honour you could afford me.
Grumpy, thank you for reminding me of Legacy, the roleplay that truly lived up to its name. I count it as one of the greatest writing projects I've been involved in and I'm truly grateful that people like yourself and WMD were there to see it through with me to the end. If I have any parting wish it's for you to reconsider your stance on joining the staff. Iwaku could benefit greatly from having someone like you in the driving seat.
To the staff I say this: Defend nothing but the dream. Iwaku does not need rules. It does not need polls. It does not need regulations and false humility. It needs personality. It needs courage. Sometimes people need to trampled. Sometimes twats need to be banned. Sometimes you need to tell the members to shut the fuck up and do what you say. Iwaku is not a democracy - it is a community safeguarded by its elders who are chosen because they are entrusted to enact a dream - the dream of a place where adventure and glory is forged and the real world escaped. Be accountable first to your own dreams, and second to expectations.
To the members I say this: Use this place. Enjoy it. Live it. Learn from it. Because it will not last and life will take you far from whatever joys you find here. But that is not a bad thing. It is the continuing beauty of this life that it retains the capacity to surprise you from out of nowhere. I've been astounded by the twists and turns of my own life, and in them I have seen the hand of karma and providence. I do not wish to force my beliefs on anyone, but I have always accepted that Life is a story a hundred times more intricate than any of our roleplays, with characters and plotlines beyond our comprehension. But there is meaning, there is pattern, and there is resolution to be found.
And though a thousand roleplays fail, there are still some that shine. There are moments and formulas - times when things work. Some paths and some adventures will always succeed if you are in the right place at the right time.
The readiness is all.
I had personal messages for you all, but I probably would've forgotten someone, so I'll spare the awkwardness. And it's not like I'll be gone forever - there's still 3 roleplays that I want to see through. Plus I could never truly break the addiction to hard and fast ego-stroking. ;)
All that's left to say is this: despite my arrogance, despite my cruelty and despite my aloofness, I count you all as my my truest friends, who have seen sides of me more beautiful and darker than any who have known me in real life.
Merry Christmas to you all, and may your GMs watch over you. ;)
Thank you for being there with me in the dreamspace.
Greg.