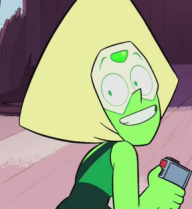 (゜▼゜*)
Original poster
FOLKLORE MEMBER
Invitation Status
Posting Speed

Multiple posts per day
1-3 posts per day
Writing Levels

Give-No-Fucks
Beginner
Elementary
Intermediate
Genres

Gijinkas, Modern, Magical, Romance, Slice of Life... I'm pretty cool with most all genres except the few that I'm not too fond of.
"I'm getting a what?" Nikolai stared in disbelief at the chief behind the desk.

"A partner."

"I know what you said."

"Then why did you say 'what'?"

"You know what I meant!" she said angrily. Daily life in New Chrome City went on outside the windows, and it was the Quicksilver's police department's job to protect it. Nikolai had more than dedicated herself to protecting this daily life... in admittedly more than disruptive ways, but hey, it wasn't like crime wasn't disruptive enough. The department got at least one property damage complaint each time she was sent on a case, but things were just that to her. Things. Those could get replaced. Lives couldn't.

"Look, I know you're not too happy about this, Nikolai-"

"You think?" Nikolai crossed her arms.

"... But it was actually Dale who suggested you get one."

Another look of disbelief, "Ugh! Of course, I should have seen this coming! He was getting way too concerned whenever we went out on our lunch breaks... Okay. Fine. I can understand, a partner to keep me on the right track. I get that. Don't agree with it, but I get it. But why, of all people, did you have to pair me up with him?!"
Last edited by a moderator: