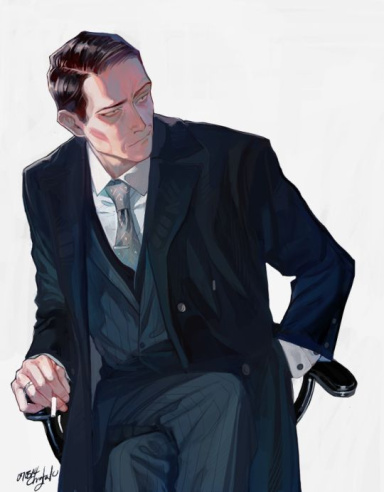 Deus Ex Machina
Original poster
FOLKLORE MEMBER
Invitation Status

Looking for partners
Posting Speed

One post per day
Multiple posts per week
1-3 posts per week
Writing Levels

Adept
Advanced
Prestige
Adaptable
Preferred Character Gender

Male
Genres

Sci-Fi, Modern, Horror, & Romance
"What I remember about the rise of the Empire is… is how quiet it was. During the waning hours of the Clone Wars, the 501st Legion was discreetly transferred back to Coruscant. It was a silent trip. We all knew what was about to happen, what we were about to do. Did we have any doubts? Any private traitorous thoughts? Perhaps, but no one said a word. Not on the flight to Coruscant, not when Order 66 came down, and not when we marched into the Jedi Temple. Not a word."
-Journal of the 501st
Story (2 BBY):
A dark shadow has fallen across the galaxy. Injustice and tyranny runs amok as the Galactic Empire digs its heels into various systems, stamping out insurrection with sheer brutality. The Clone Wars has finally ended, bringing the much-needed victory after so many years of conflict. The Old Republic is little more than a distant memory to some, better off forgotten for those who lived under its guidance.
As the years go by, most begrudgingly accept the Imperial regime for fear of death or torture. Fear has become the greatest weapon at the Emperor's disposal. Darth Vader and the 501st Legion are responsible for the murder of countless Jedi, and imbalance in the Force brings about further chaos. Alien races are now subject to Imperial xenophobia, slavery, and oftentimes, genocide.
Not all hope is lost, however. A rebellion is rising. While constant propaganda reassures citizens that all is well, the Empire finds itself weakened by the guerrilla tactics of this 'Rebel Alliance'. Deep in their hearts, almost everyone knows that the fighting has only just begun. Two ideologies are pitted against each other. One fights to protect the new order, the other to regain their freedom. A Civil War is approaching.
[spoili]
Name:
Race:
Age:
Home Planet:
Ability to use The Force:
Personality:
Loyalty (Empire/Rebellion/Neutral):
Occupation:
Appearance:
History:
Extra:[/spoili]
​
Last edited: