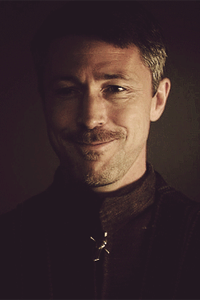 Magnificent Bastard
Original poster
Invitation Status
Posting Speed

One post per week, Slow As Molasses
Writing Levels

Adept, Advanced, Prestige, Douche, Adaptable
Preferred Character Gender

Male, Female
Genres

Fantasy is my #1; I will give almost anything a chance if it has strong fantasy elements. Post apocalyptic, superhero, alternate history, science fantasy, some supernatural, romance, and a few fandoms (especially Game of Thrones) are also likely to catch my eye.

Oh, the joys of major updates.
So, long story short, forums use things called usergroups to manage access to different sections of the forum. They're like invisible markers on your account that say you're allowed to be in that area. The XenForo 2.0 update wiped out the usergroups based on age. Those were the ones we used to make sure only teens got into Bluestar and only adults got into Redstar. Kind of a big problem, right?
Well it gets better/worse. We can't just add those back easily. Changes with the update made it so the previously used methods to give everyone usergroups based on their date of birth just doesn't work, and we can't find an addon that will make it possible. That means we're going to have to do it manually. Or rather, everyone who wants to have access to the proper Star forum will have to send in a form asking for that access, and then we'll go back over the requests and make sure nobody chose the wrong group. Which brings me to the scary part of this announcement:
If you choose the wrong group it will be effectively the same as lying about your age to get access to the wrong age group's smut zone, and we will ban you for it.
So do be careful when clicking the links below. Filling out the form will automatically grant you the usergroup that will allow you to access the appropriate Star area. If you make a mistake, send in a report about it immediately or we will assume you are intentionally breaking the rules. This is a serious matter with grave legal repercussions, so we cannot afford to take violations lightly.
Special note for teen members: this also means that your age usergroup will not be automatically updated when you turn 18. If by then we have not worked out an automatic solution,
kindly contact us via this form
and let us know that this is the reason for submission and we will get it taken care of for you.
If you are 18 or older, use this form to get access to Redstar forums.
If you are under 18 years old, use this form to get access to Bluestar forums.
Last edited by a moderator: