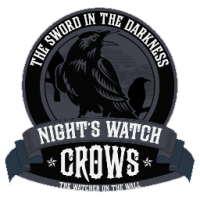 ~spooked~
Original poster
Victor Quinn | 38 | High School English Teacher | Soft Spoken, Humorous, Kind
Name: Thomas O'Ryan | Age: 21 | Full Time College Student | Sarcastic, Outspoken, Blunt​
Victor was used to spending nights alone, ever since his daughter left for college two years ago a quiet night was commonplace. He always tried to busy himself with good books, movies, and tv shows. Even then, some nights the loneliness got too much, especially during the summer when he had a long break from his job as a high school teacher. Those nights, her poured himself a glass of scotch, and then another, and another. Sure, it wasn't healthy, but what else was an almost forty single man to do?
Maybe if he had confronted his sexuality earlier he wouldn't be in this pickle, but then he wouldn't have Stacy which seemed like the only thing he did have. Well, besides is increasingly improper thoughts about Thomas, Stacy's best friend, he couldn't help that the young man had become so--handsome. With that, Victor put back another glass of whiskey. He was a bit over his 'limit' of two drinks a day, which was leading him to the blubbering idiot zone. He tried to calm his shaking hands with a cigarette something he only did when he was this drunk and Stacy was out of the house. She was with her friend Thomas --the hot one-- as always, or at least that's where he thought she was.
The man was mid-drag when he heard the knock at the door, he quickly put the cigarette out embarrassed by his vice. He carefully made his way down the stairs, hoping to God whoever it was would make it quick. He was in no mood to deal with anyone but his own thoughts, and even those were annoying him.
Quickly, Victor opened the door his otherwise handsome face red from drunkenness, and annoyance. "Yeah-uh, hello,"he said awkwardly to the person at the door. Hardly realizing that it was Thomas at the door.
Last edited by a moderator: