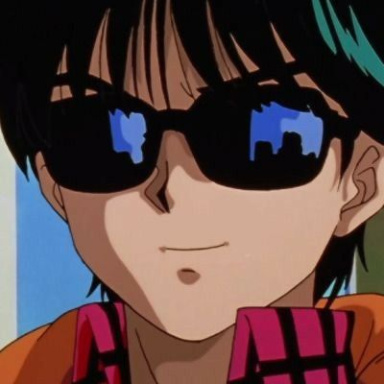 Definitely not a Fekfox
Original poster
COMMUNITY DEPARTMENT
Hello :D You can call me Spec. I gots a couple of plot ideas that I've had in mind for a while, and these are the ones that came out on text easiest! I hope you find them interesting and enjoyable! I pretty much exclusively do forum roleplays, so don't expect any PM RPs from me! I usually take a bit to reply, about a week or two usually, so the pace will be pretty slow, though sometimes I'll hit you with a surprise rapid fire! Ya never know! So, if you see an idea you like and show interest in one, I'll shoot ya a PM :D

These ideas are all pretty much skeletons as a disclaimer. I didn't want to completely come up with everything. I enjoy plotting and hyping with my partners :D so...yeah! Cheers~!
Also, the titles are just placeholders at this point...if they even have one!

---

Japanese fantasy/Mythology:
When Nippon's greatest sorcerer calls for help, you would be a fool not to answer. Especially when he claims that, without your assistance, the entire world is at stake. A fantasy game set in feudal Japan. The player characters will have been summoned to travel across the land of Japan to liberate Japan's greatest sorcerer from whatever evil holds him, finding plenty of dangers and shenanigans along the way. An overall lighthearted adventure filled with magic and supernatural phenomena.

---
Reign of the beast:
Money, fame, land, women, respect, power. there is no desire the Beast cannot grant, nothing is outside of his power. But every wish comes with a price, and the price is always steep. For decades people have come to the beast, sacrificing whatever they could to gain that which would otherwise be unattainable. But now the land is ill and its people are weak. They have lost their will, their way. In order for humanity to continue living, the Beast must die. But how do you kill a god?

---
[Was not able to come up with a name for this]
A dying King refuses to go quietly into the night, to leave behind all that he has built, everything he has earned. He seeks a way to live forever, some method of immortality. He believes that such a thing can only be found in the dangerous and unexplored lands to the east, a place that few have dared to travel to, and even fewer have returned from. He sends explorers to these dangerous and unpredictable lands to bring him back immortality. A retrieval mission becomes one for survival.

---
Ashes to ashes
A beautiful kingdom with a dark history. Built upon an old phoenix pyre, the kingdom was once a symbol of power and wealth, but it is now a shadow of its former self. A curse has settled upon its inhabitants. Citizens have gone mad, sacrificing each other in the hopes of appeasing whatever god has forsaken them. Others partake in dark rituals, trading their humanity for power in the hopes of surviving or even taming the darkness that beseeches this once great place, often becoming grotesque monsters in the process. Many now try to infiltrate the kingdom, seeking the riches left behind by its now monstrous people, to flee family and friends stuck inside or to find a way to end this madness.
Last edited: