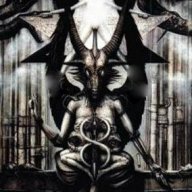 Certified Subdomain
Original poster
LURKER MEMBER
MYTHICAL MEMBER
Posting Speed

Speed of Light
Writing Levels

Douche
Preferred Character Gender

No Preferences
Space Pizza Express, at the edge of the Cheb Asteroid Belt, on the far side of the Gunwalloe System, offers you the tastiest pizzas in the galaxy!

From every corner of the universe come aliens, bounty hunters, space scum and diplomats, all hungry for a taste of cosmic ambrosia.

The secret? Millenia-old recipes and pizzas hand-spun in zero gravity. That and the award-winning service!


Today is just another busy day. But all is not well in the pizza paradise.

Trouble is lurking just around the corner...
NAME: (No Albanian names allowed - they've been wiped out in this timeline)

ROLE: (You can either work in the pizza restaurant or be a visiting space traveller)

SPECIES: (Anything goes)

APPEARANCE: (Images make me happy)

STUFF: (What materialistic commodities are bound up in the fetishism of your proto-capitalist pseudo-identity?)

REASON: (Why you here? Why? Why you do this? WHYYY?!!!)
TONE DRONE: This is a comedy sci-fi in the style of Space Balls, Red Dwarf and Hitchhiker's Guide to the Galaxy. It's a roleplay about good pizzas and the perils of fast food. I will troll the fuck out of anyone who interprets the above statement as an excuse for lolsorandom bullshit. You people know who you are.
STARTING ON MONDAY NIGHT AT 10PM GMT