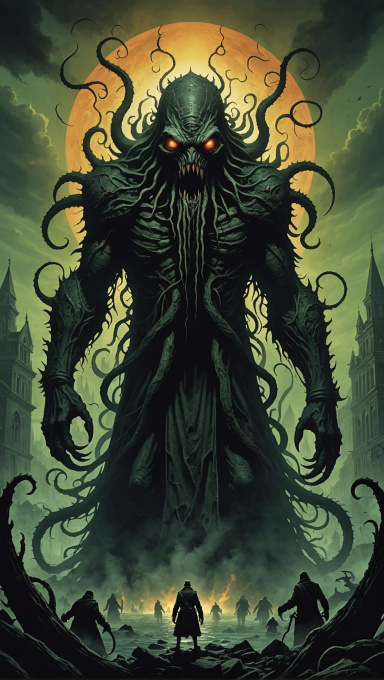 Waiting for Wit
Original poster
SECURITY DEPARTMENT
FOLKLORE MEMBER
Invitation Status

Looking for partners
Posting Speed

1-3 posts per day
Multiple posts per week
One post per week
Slow As Molasses
Online Availability

On fairly regularly, every day. I'll notice a PM almost immediately. Replies come randomly.
Writing Levels

Adept
Advanced
Preferred Character Gender

Primarily Prefer Male
No Preferences
Genres

High fantasy is my personal favorite, followed closely by modern fantasy and post-apocalyptic, but I can happily play in any genre if the plot is good enough.
Aeva changed into the envirosuit with the kind of rote moment that could only be born from long practice. She sighed slightly as the suit wrapped around her skin, a shiver unconsciously running up her back at the cold contact of the suit that had just been pulled out of storage.

A moment later and the suit activated, running through a small series of procedures that caused it to conform to her body and adapt to her physique. The suit was powered off a small dust battery that could run for months. It wasn't a particularly complex piece of technology, designed to minimize any radiation exposure, absorb some impact damage, and provide a small physical boost that would make it easier to traverse the complicated, untamed wilderness.

Fortunately, Novon's atmosphere meant that they wouldn't have to worry about the helmet. The air was not toxic enough to require filtration, they did not have to worry about a sudden downpour of acid rain. As long as they were careful with water filtration and checked what they ate, the place was almost hospitable.

Aeva finished up by hooking several little canisters at various places around her suit. The envirosuit's gears whined slightly, adjusting to the additional burden of dust-expanded storage containers, but they didn't slow Aeva's movement down too much. Finally, she strapped the hand-held condenser into its holster at her waist.

Aeva immediately looked around as they stepped out of the hatch. The very first thing that struck her was the size of the plant-life around them. It hadn't been as obvious when they'd been descending in Starlight, the ship's display warping things just enough to increase field of view that the difference had been more subtle, but everything here was huge. The ferns came up to her shoulders easy, and she was certain it would take four or five people to successfully wrap their arms around the trunk. Even more so, the moos under thier feet had long, twisting stalks that could almost be mistaken as a type of grass if it wasn't so densely packed.

The second thing she noticed was the weather. It wasn't actually raining, but the air was filled with a dense moisture that sat at a strange halfway point between rain and mist. The water instantly began to dapple her suit and hair. "At least we won't have a hard time finding clean water," Aeva grumbled slightly, speaking mostly to herself even as her nose wrinkled slightly in distaste.

A faint noise from Asher had her snapping her head around, before her eyes finally locked onto the strange creature in the tree. It was high enough up that it was almost possible to miss, and it's unnaturally large eyes stared down at them.

"I wouldn't worry about it," Aeva said lightly. "Even though I feel like we've become miniature, that thing's eyes are unusually large. It's probably nocturnal, disturbed by the ship. I doubt it will bother us too much, at least until the sun sets."