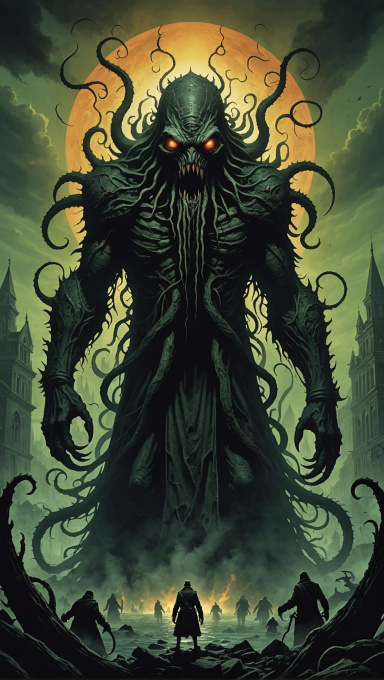 Waiting for Wit
Original poster
SECURITY DEPARTMENT
FOLKLORE MEMBER
Invitation Status

Looking for partners
Posting Speed

1-3 posts per day
Multiple posts per week
One post per week
Slow As Molasses
Online Availability

On fairly regularly, every day. I'll notice a PM almost immediately. Replies come randomly.
Writing Levels

Adept
Advanced
Preferred Character Gender

Primarily Prefer Male
No Preferences
Genres

High fantasy is my personal favorite, followed closely by modern fantasy and post-apocalyptic, but I can happily play in any genre if the plot is good enough.
"Nervous is normal," Aeva replied, not looking surprised or bothered by his admission. "Don't worry. There will be plenty of time to adjust yourself during the flight, and we'll take it slow when we get there."

Even with the potent boosts that dust could provide to space travel, it would still require a day and a half's travel for them to reach orbit around Novon. They would have to get further away from Khepri before they could start burning massive quantities of dust, and would need to slow down once they approached Novon's solar system to locate their target. They'd be picking a landing site on the planet late in the evening, before spending a night on the ship and landing after a full sleep. Novon also rotated notably faster than Khepri and many other of the UPA's most habitable planets, with it only requiring 17 hours to complete a full day. It would likely be the last time they'd get a proper sleep until their mission was finished.

As frequently as she came and went, Aeva hadn't even bothered unpacking most of the belongings she took with her on expeditions, preferring instead to have a set each for home and travel. Double checking that her journal was safely sequestered in a side pocket, she hoisted the bag onto her shoulders, before leading Asher out of her apartment.

Despite being the headquarters for Planetary Expeditions, there were no space ships at HQ. Instead, Aeva led Asher out of the building to an open platform. There, a expeditions service car appeared along with the shimmering of yellow dust. It drove them to the outskirts of Morecambe, where the tall, tightly packed buildings rather abruptly gave way to open concrete. There, numerous spaceships of a variety of sizes were grounded near individual hangars, some surrounded by people, others completely dark.

The car took them to a mid-sized ship, clearly suitable for long-distance space travel. While it wouldn't be as spacious as true passenger ships, it was clearly outfitted with basic living requirements for the two of them, including a room and a kitchen. The engines had already started to spin, traces of blue dust occasionally sparking in their depths.

Aeva got out of the vehicle, slowly walking her way over to the ship. There, a Expeditions Analyst was standing near the boarding ramp, a digital screen held in his hands as he surveyed the plane.

Aeva mostly ignored the man, instead turning to look at Asher. "I guess this is the ship we'll be on this time. Are you familiar with the model?"
Last edited: