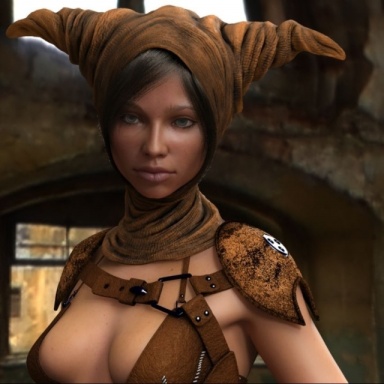 The ORIGINAL Phi-ADEMIC!
Original poster
Invitation Status

Not accepting invites at this time
Posting Speed

Multiple posts per day
One post per day
1-3 posts per week
Slow As Molasses
Online Availability

10 AM - 2 PM: It all depends on if I'm working, doing homework, or having family time.
Writing Levels

Intermediate
Adept
Advanced
Adaptable
Preferred Character Gender

Male
Female
Agender
Genres

Fantasy, Modern, Magical, Romantic Fanatic, some Steampunk, Apocalyptic settings, a bit of Viral, Anthro. I'm new to writing SciFi and Horror but not afraid to play. (I need the practice).

Not too big on History, but will play a Fantasy History based RP if I have the time to do the research. At this point, I'm deeply into Japanese History based stories.

Not very good at Military genres and not strong in writing out fight scenes, but will jump in the center of the storm to better myself.

Very rough concept, but this is a three-person RP. There will be a love triangle of grand proportions - MxMxF with or without Yaoi, and possibly BDSM; more plot than smut. A somewhat deep, dark concept, possibly set in some futuristic city that's mixed with technopunk concepts.
It's about a new angel who has returned to earth for a mission to save a human, but in her mind she's wanting to find the person who murdered her.
A demon murdered her in order to have her for himself, because it's easier to live life in eternal hell with someone you love. And he's loved her from a far for so long... Even before his own death. It was just easier to bring her to him this way. But her soul was saved by another angel before he could snag her.
The human the angel is suppose to save is a depressed homeless guy who needs to return to life, for the work he's potentially going to do will change the world. They met at a church outreach program, and as she slowly helped him rebuild his life, he slowly grew a friendship with her, which turned into trust - then infatuation.
When the angel begins to help the human find the true meaning of his life, they soon begin to fall deeply in love - something that's forbidden by the Authorities above. Regardless of how hard she tries to pull back, the human....just his presence and pure love for her alone draws her back. And all the while, her investigating into her own death slowly leads her down dangerous paths towards her killer. In order to keep the human safe from harm, she keeps this a secret from him; not wanting him to get involved... or to learn that she's more than she appears to be.
The demon sees the angel helping the human and decides to uses the human as a tool for himself in order to get the angel he wants. When the human's alone, the demon manipulates him; steals his soul, his heart, his mind, his body. Eventually, everything about the human belongs to him. The angel doesn't notice right off the bat what has happened, but she does realize that the human has changed for the worse. The demon also realizes that the angel is getting closer and close to revealing the truth about her death. It doesn't matter to him if she learns of it or not. All that matters is that the human doesn't get in his way when he reclaims her soul again.
What will happen when fate finally gives in:
Will the angel learns about her murderer and finds out that the same demon has taken control over the human she loves.
Will the demon unleashes the new monster within the human he's cultivated and uses him to reclaim the angel before ending their forbidden love for good.
Or, The human - will he follow his new master's commands, or will the love he has within him for this angel take over to save them both?
I will be playing the angel, Naomi Scott. I will need two willing and able bodies to manage the demon and the human.
I have a piece of the original Souls Forbidden that I've based this RP concept off of. (Six chapters of it.) I'm so hoping to find such potent writers for the second conception there of. Not looking for perfection, just those who wish to create something just as marvelous the best way we know how.
Just...take a look; taste as see. Let me know if you agree.
Error | IwakuRoleplay.com
Last edited: