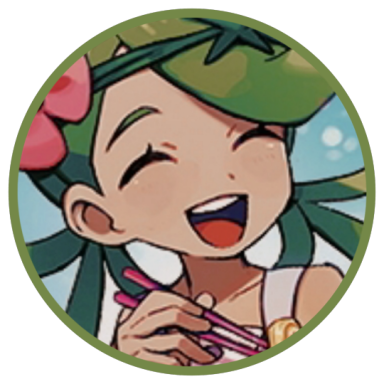 ~I'm drinking coffee on a trampoline~
Original poster
MYTHICAL MEMBER
Posting Speed

Multiple posts per day
1-3 posts per day
One post per day
Online Availability

3pm - 1am (GMT / BST)
Writing Levels

Beginner
Elementary
Intermediate
Adept
Adaptable
Preferred Character Gender

Male
Female
Nonbinary
Transgender
No Preferences
Genres

Monsters, supernatural, fantasy, romance, criminality, slice-of-life (modern or set in past, usually with some twists)


Either way, Katia had been institutionalised for a long time now, spanning several months. It was Christmas Day now, and she distinctly remembered being first brought to the asylum in June. She hated the place, she truly did, for a variety of reasons. She hated the fact she was being cooped in with genuinely ill people, when she knew she wasn't like them; she was taking a space in the asylum that could be used by someone who was genuinely mentally ill.

She didn't believe that she was, of course. Whilst her nurses and doctors and her psychiatrist all tried to gently tell her that all her fantasies were just that, fantastical, she scoffed and refused to acknowledge such slander. She wasn't dreaming it up. She was confident that all she did was for a cause; that it was what her soulmate wanted of her.

Which was another reason she hated the asylum - it was stopping her doing what she needed to do to show her soulmate that she was dedicated to him. Her cannibalism had two main reasons behind it: it was to show Lucifer how dedicated she was to him, as she believed he wanted from her, and it was also because... well, she craved human meat. Being cooped up in some horrid institution where she couldn't even have her favourite food was a living nightmare--

But she had her chances to get bits and pieces of meat. She was normally forced to wear a mask around her mouth, but sometimes that mask had to be taken off. She needed to eat, of course, and while she was tied down to her chair to be forcefully fed by nurses, she always knew how to act to catch them off guard, striking when they least expected it to bite into their arm or neck. Many nurses had already had chunks literally ripped out of them. Was it any surprise, then, that most people feared going near the girl? She was beautiful and flirtatious and charming beyond compare, acting the sweet innocent angel... but that always ended with someone getting hurt.

It was why she'd been in solitary confinement for the last two weeks, kept alone after a particularly bad attack where a nurse had her finger ripped off. Katia, whilst in confinement, had missed Lucifer's arrival; the Devil himself, and the man she was determined to be with-- even if nobody believed her babbles. Now, though, she was let out, guided carefully into the main living room where patients were currently sat around, grasping presents the staff had handed out to them of jumpers and books and simple stuff they couldn't hurt themselves with.

Katia felt the eyes turn on her from the older patients when she was set down on the couch, without her mask-- but her hands were handcuffed, so the possibility of her doing too much damage was limited. Silently watching her nurses walk off to gossip about some cute new patient (however immoral that was), she let her eyes wander about before landing on said man; Lucifer. She didn't for one second assume this was the Devil, but she had an immediate curiosity about him. He was new, and he seemed young, and he was beautiful. Of course he'd grab her attention.

"Newbie, huh?" She began, sliding her way down the couch with a growing smirk. "What did you do? Butcher your family? Shoot up your school? Oh, wait-- did you poison anyone? I'd love to meet a poisoner, I've always thought it was cool."