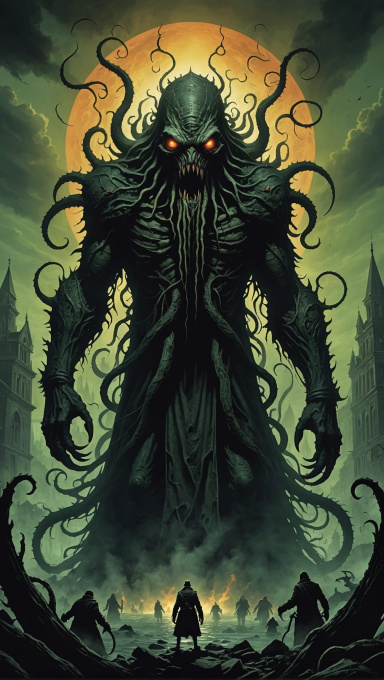 Waiting for Wit
Original poster
SECURITY LEAD
SECURITY DEPARTMENT
FOLKLORE MEMBER
Invitation Status

Looking for partners
Posting Speed

1-3 posts per day
Multiple posts per week
One post per week
Slow As Molasses
Online Availability

On fairly regularly, every day. I'll notice a PM almost immediately. Replies come randomly.
Writing Levels

Adept
Advanced
Preferred Character Gender

Primarily Prefer Male
No Preferences
Genres

High fantasy is my personal favorite, followed closely by modern fantasy and post-apocalyptic, but I can happily play in any genre if the plot is good enough.
If there was one thing that everyone who had lived in or near the jungle had learned, it was a place that was never silent. There was simply too much life in it for that. The leaves rustled, small animals moved, insects and birds continually sang their passionate songs of life, and occasionally the larger animals would remind all else of their presence with a shriek or cry of their personal strength. However, there were variances of noise, and that was what Cynric had learned to listen for. The base chatter of animals and leaves faded into the background, becoming a familiar but static white noise. Those things that rose above the noise seemed to become even more potent for their difference.

That was the reason Cynric knew people were approaching his home long before they drew close enough to see the double-bent tree that served as both floor and roof for the Allmage. He beckoned to a beautiful bird that was perched near his window, and a gossamer ribbon of light slipped from between his fingers and drew the bird closer. He stroked its feathers as its eyes half closed in appreciation, before it flew away into the woods. Cynric's eyes closed, and through the eyes of the bird he watched the people approach his hut.

He rose as they came into view, slipping out from between the branches that made up his walls. He dropped down to the forest floor, before rising with a smile. There were only three of them, two people of the jungle and a rather stressed looking young human. Cynric waved to the two people as they turned to leave, having seen that Cynric had already spotted his guest, and they nodded, eyes averted out of a mixture of politeness and fear, before vanishing into the woods.

Cynric approached the young man before him. It was obvious it had been quite the harrowing journey for the young man. Then again, that wasn't surprising. The jungle was a remarkably hostile place for humans. The whole place seemed to release an air of murderous intent. Such sensation would have faded as soon as the young man stepped into the rich clearing that surround Cynric's home.

It was a beautiful place of perpetual twilight, full of the soft, filtered light that managed to make its way down from the high branches all the way to the forest floor. Glowing flowers grew out of thick beds of verdant moss, which in turn clung to the half-buried forms of branches that grew in every direction. His house did not seem so much building as it did enclosed nest, but there was no denying that it looked like a warm and comfortable place, from what little could be seen.

Cynric beckoned the young man forward, using a small trace of magic to detach the angry looking thing, half plant half bug, that had silently attached itself to the back of the young man's neck. "Been a long time since a human's so boldly ventured into these woods," he said, friendly smile still in place. "Even longer since one's survived this long. What brings you to my abode?"
Last edited: