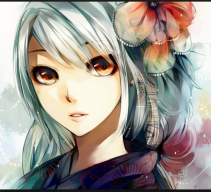 [REDACTED]
Original poster
Invitation Status

, ,
Posting Speed

Multiple posts per day, 1-3 posts per day
Writing Levels

Intermediate, Adept, Adaptable
Preferred Character Gender

Female
Genres

Fantasy, Romance, Sci-Fi, Unrealistic, realistic, Modern times, Medieval Times
Ezra carried the unconscious girl in his arms through the night, heading towards the small apartment he had rented in the slums of the kingdom. How long would it be until someone noticed the Princess of this fine kingdom went missing? Surely it wouldn't be long till then. His crimson colored eyes looked down at the girl, her features glowing against the light of the moon. Heavens, she was beautiful and her blood...Composing himself, Ezra rushed through the streets and spotted the building. He took off into a light jog and pulled the door open once he reached it.

Upon entering his small apartment, he strode over to his bedroom and set her down on the bed, the mattress creaking as he did so. Immediately, Ezra had to move away from the girl. The scent of her blood was driving him crazy and the smell was so alluring that he had to use all his sheer will not to lean down and bite her neck. Clamping a hand over his mouth and nose, Ezra left his bedroom and headed towards the living room, setting the fireplace to keep the place warm.