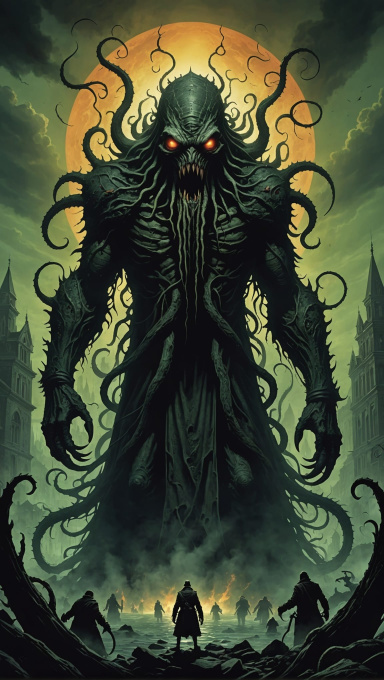 Waiting for Wit
Original poster
SECURITY DEPARTMENT
Roleplay Invitations

One on One Roleplays
Posting Speed

Several Posts a Day, One Post a Day, One Post a Week, Slow As Molasses
My Usual Online Time

On fairly regularly, every day. I'll notice a PM almost immediately. Replies come randomly.
Writing Levels

Adept, Advanced, Prestige
Genders You Prefer Playing

Primarily Prefer Male, No Preferences
Playing Style- Passive or Aggressive

Fairly aggressive. I'm perfectly happy to guide the story, but if your posts never move the plot forward at all, then we'll have a problem.
Favorite Genres

Modern fantasy is my personal favorite, followed closely by high fantasy and post-apocalyptic, but I can happily play in any genre if the plot is good enough.
Genre You DON'T Like

Not a big fan of purely realistic stories. I want something more than real life in my plots please!

Initializing Mission...
Lyle was floating in a sea of seemingly endless darkness, suspended without sensation. No matter how he searched, he couldn't find anything to orient himself, couldn't tell if he was up or down, couldn't tell if his eyes were opened or closed. He was no longer even sure if he was a person, or nothing more than a wisp of consciousness left to drift through time.
Synchronizing Host Soul With Dimension…
Suddenly, he could feel something again, as an electric shiver raced through his mind. Gradually the tingling built up, until Lyle was able to feel his toes, his legs, his fingers… and the pain.
It built like a wave of static, an ache, and then a tingle, and then a stab, and then it felt like something was trying to claw its way out of his chest, and succeeding. Lyle was no stranger to pain. He'd faced more than his share of injuries in his life. But this… this was like nothing he'd ever felt before.
High Stress Detected In Host Body… Analyzing…
For several seconds that seemed to drag on through eternity, Lyle could do nothing but endure in silence. If he'd had lungs, if he could move his tongue and his jaw, he would have been screaming. But with no way to vent all his pain, all he could do was wait through the agony as waves of pain crashed into him like a tsunami.
Tutorial Override In Effect. Reducing Pain Sensation To 35%...
The pain faded then, far from gone entirely, but it had changed from a cataclysm to a wildfire. It was tolerable. Lyle waited as the pain seemed to collect in his chest, burning like he'd swallowed a sun.
Other than the pain, there was nothing but the echoing, robotic voice that surrounded him in the darkness.
Stabilizing Connection With Resident Body…

Connection Stabilized. Finalizing Host Synchronization…

Tutorial Override In Effect. Host Benefit Included With Mission.

Selecting Benefit…

Initializing Bloodthirst Pool…
Apart from the burning pain, another sensation began to build inside Lyle's chest. It was like a swirling tide of molten energy, gathering one drop at a time around his heart. In that moment, he could suddenly feel his heartbeat, pounding away inside his chest. If he'd had air to breathe, Lyle would have gasped in surprise. It was hot, violently so, but somehow not painful. No, it didn't feel painful, but almost friendly, like a massive beast straining at the leash, eager to be released at its master's command, and then swallow the world.
Benefit Initialized. Finalizing Synchronization…

Finalized.

Launching...

Tutorial Mission. The Game Of Death.

A Dark God Has Stolen Six Souls From Earth To Participate In A Game Of Death, In The Space Between Realms. Six People Were Taken Randomly From Earth, Told If They Could Complete The Five Rounds Of The Game, They Would Be Able To Return Home Safely, Before Starting Round One.

The Six Contestants Were Immediately Confronted By A Monster At The Start Of Round One. To Protect A Teenage Girl, Salaryman Kato Souta Took The Blow From The Monster, Immediately Dying. His Death Should Have Granted The Other Four Sufficient Time To Escape The Starting Area. However, Souta's Wish To Protect His Fellow Contestants Summoned An Ancient Battle Spirit, Which Resurrected His Corpse. Now He Only Has One Goal: See The Other Contestants Home Safely.

Mission Clear Requirements.

Help All Other Participants Return To Earth Alive.

Ten Thousand Points.

Begin.
The darkness vanished abruptly, and Lyle's eyes flew open, his mouth gaping wide in reflexive shock. However, despite his attempts to gasp in a lungful of air, nothing happened, like something had blocked the back of his throat. The pain burning in his chest was also only getting worse, and as Lyle looked down, his eye went wide in shock.
A horrific creature had latched massive fangs into his chest, and seemed to be doing its best to separate his body into two pieces.
Frankly, it was a miracle the thing hadn't already succeeded in the attempt. The monster looked like something that had crawled right out of a horror movie, with a mouth so large it seemed to run halfway down its neck. If Lyle had to come up with a way to describe it, he would have said it was like a god took a monkey, scorpion, cow, and wolf, and then mashed them all together into some horrific four-legged chimera that was all teeth, fangs, and horns. In that moment, Lyle was certain that, if it wasn't enjoying shaking him around so much, it would certainly have already dismembered him into countless bloody bits.
Through the sound of the beast's choked growls, Lyle suddenly heard a half-muffled scream coming to the side. His head unconsciously lolled to the side, and he could vaguely make out the silhouettes of five other people, backed against a wall. Already, one of them was edging away, clearing intending to make a break for it as soon as he was far enough away. The others, though, only looked on in horror.
But Lyle didn't have time to worry about them. His vision was already starting to go dark, and if it wasn't for the pain reduction, he was certain he would have already been completely incoherent at the torment of being eaten alive. He had to do something about this situation, and the only thing that came to his mind was the burning pool of energy circling around his heart.
I
nitializing Side Objective System…

Initialized.

Side Objective One. Tap Into Bloodthirst Pool.

Reward. One Point.
If it wasn't for the fact that his abdomen was currently in the mouth of a monster and he couldn't breathe, Lyle would have laughed. One point. It was about as valuable as someone handing him a dollar to help with rent. Then again, he'd been planning to do exactly that anyways. He might as well consider it a free handout.
Instantly, his attention turned to the swirling power lodged into his chest. And it didn't take more than a thought from him before it burst free, surrounding his body like a haze of heat. The monster, which had been growling playfully as it bit at his organs, abruptly froze, its mouth going limp, allowing Lyle's body to crash heavily to the ground.
As the bloodthirst from the pool flowed through his body, every cell in his body seemed to hum aggressively. He could feel the blood rushing through his veins, the trembling of his muscles as he pushed his way to his feet. In particular, the energy gathered around his chest, and the pain vanished. If he'd looked down, Lyle would have been able to see the injuries on his abdomen closing like someone was playing a film in reverse. However, right now, his eyes were locked onto the beast.
As his heartbeat thundered in his ears, Lyle stared with burning eyes at the monster's slit-eyed pupils. At that moment, it didn't look scary. No, it looked like a toy, something he could rip apart with his bare hands, should he so choose.
The monster hesitated, its rough growls transforming into faint, raspy whimpers. Lyle didn't blink, didn't yield, locking the monster in place with his gaze.

Side Objective One Complete.

One Point Awarded To Host.