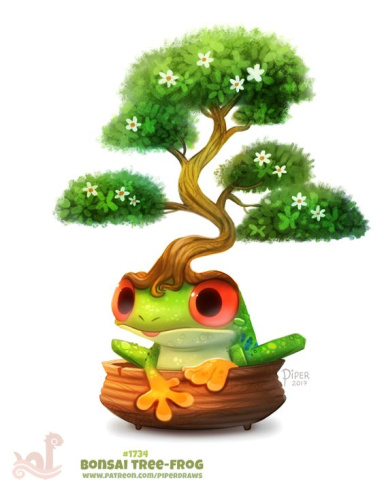 Badger Supreme
Original poster
Location: remote beach near Otranto, Southern Italy
On hindsight, catching a ride with a friendly Hippocampus that had been lured in by her pipes might not have been the best idea. Then again she was still underaged, so getting a boat ticket to get to Italy would've raised many red flags and would bring the social services at her wake in addition to the monsters she encountered on her way to Corfu all the way from Arcadia in the Peloponnese. Jeans and shoes soaking wet, Atalanta patted the seahorse thankfully on the neck as she dismounted in the shallows. Or, well, as shallow as the creature could go without getting stuck in the sandy bottom. The cold water reached up to her chest and Atalanta felt lucky she had remembered to put her backpack in its waterproof sleeve for the duration of the trip in the sea. Giving the seahorse a last, loving pet of the snout, Atalanta silently thanked Poseidon for allowing her to travel through his domain with no problems whatsoever. She would've offered him something more than just her silent thanks if she had anything more than camping food, but she doubted the Sea God would appreciate the beef jerky in her side pocket.
She watched the animal disappear into the deep again before getting into the first order of business. Set up her jeans to dry and scout the area, gaining intelligence from local fauna and avoid any monsters that might want to hurt her. Now, from what she had heard from her centaur and satyr friends, she didn't attract monsters as much as the children from other gods, but after her close encounter with that one Hellhound, she figured that even one attracted monster was too many monsters. Making sure nobody was at the beach with her, the brunette stripped down to a new pair of cargo pants, Tshirt and hoodie, socks and her second pair of trekking boots. Then she put out everything wet on large stones to avoid getting sand all over them and left them to dry. Hiding her backpack and keeping with her the collapsible celestial bronze spear and her bushcraft knife on her belt, Atalanta ventured deeper into the mainland.
It hadn't been long, but eventually she heard it. The howl of a wolf. A mixture of pain, rage and fear. That was the sound of a trapped animal and Atalanta was quick to move towards that direction, spear at the ready. Her breath hitched when she came up a hill and saw a young black wolf bitting at his leg. Atalanta knew this was no ordinary wolf, but she had never heard of a beast that would have blue whisps of smoke caught in its black fur or such intelligent piercing pale eyes, eyes that were almost white. A small breeze announced her presence to the wolf and he turned to snarl at her, getting into lunging position. His fangs glistened in the sunlight and his fur stood on end, releasing even more smoke from it. This allowed Atalanta to see exactly what the problem was. She hissed in anger and disapproval. Wire snare. The wolf's right leg was bleeding and it had been swollen from the pressure of the wire cutting off the blood circulation. Atalanta folded her spear back into it's penflashlight form and clipped it back on her knife's sheath.
"I'm not going to hurt you. I want to cut off that pesky wire and stop the bleeding on your leg, but I can't do that if you are going to chew my head off."
She told the wolf in its animal tongue.
It caught the beast off guard to hear a human speak in his own language and he sniffed the air suspiciously. He stopped snarling, but his fangs were everpresent.
"You don't smell entirely human. What are you?"
The young wolf asked cautiously and snapped in warning as Atalanta had taken a slow step closer towards him. The daughter of Pan stayed put for a moment.
"I am a demigod. I am a daughter of Pan."
She explained to the wolf and raised her hands slightly in the air and clearly away from her knife.
"A child of the gods? Never heard of this Pan."
Atalanta titled her head. She hadn't thought about what would happen if an animal didn't recognise her father's name, or didn't feel his power through her.
"My father is a lord of the Wild. A protector of animals. I need you to stop being afraid and let me cut you loose, otherwise you might lose that leg at best and your life at worst. Mortals will see you as a normal wolf. I can tell you are more than that."
She took another step and the wolf snarled and tried to pull free again, only tightening the wire even more and causing him to whine out of pain.
"I am not afraid of anyone! And I don't trust you."
The wolf snapped and Atalanta rolled her eyes. She guessed she would have to rely on an empathy link to get this stubborn wolf to listen to her. An Empathy link was always a risk and if Chloe was here, she would've smacked Atalanta upside the head for even thinking of using it, but the wolf didn't like her, so she was fairly sure he wouldn't want to keep that link between them once he was free. Chloe would've argued to use woodland magic instead, but Atalanta knew that could pose a bigger threat to the injured wolf. Woodland magic was not her forte. Trying to keep the anger from boiling to the surface again after thinking about her sister, Atalanta reached out to the wolf both in mind and with her hand. Hand stopped mere inches from the wolf's snout as the link was made and an exchange of emotions went through them.
She could tell the wolf was stunned in shock at the experience. She could also feel that she might've shared a bit too much about herself and the reason she was in Italy, so she was quick to cut the connection and look straight into the wolf's unnerving white eyes. Her hand still hovered over the wolf's head and they stayed like that, unmoving, for what felt like eons. Then, finally, the wolf exhaled loudly and brought his head to meet her palm. The fur was soft, but it felt cold to her touch, like it held the snowstorms of the North in it. That was her que to cut the snare and carefully fold it and put it in her bag. Snare wire was always useful when in the wild. It worked on monsters as well as on animals. The wolf never left her hands out of sight as she worked with his leg. She traced his leg, carefully avoiding the open wound, in order to assess the damage.
"It dug pretty deep. I can have you moving by tomorrow with a decent dose of woodland magic. But I can't stick around for more than that."
She looked at the wolf, aiming to end the link now, before the animals decided it was a much better idea to make a run for it, but to her surprise, the wolf didn't want to end it. Which made it impossible to do so as both parties needed to will the link away. Slightly panicking, she tapped into the shared pool of emotions and that's when she felt it. The wolf had been a rant, shoved from the pack he once was in. She sighed. She wasn't sure if keeping the wolf around while she searched for whoever got her sister was a great idea. Especially since the beast was a magical one its likes she had never witnessed before. Then again, she was the beast counterpart of nature. If anyone could handle one rowdy wolf that would be her and not Chloe. And since when did she stopped to think about logic and not just go with the flow? figure out one piece of the plan after the other?
"What's your name?"
She asked the wolf as they came into a silent agreement.
"Skuggi."
He replied and Atalanta had to try several times to get the pronounciation right in her head. What kind of a name was that? It was definitely not Roman or Greek. What in Hades was that wolf? She didn't ask him though. She had to do something about that wound fast and then get back to the beach and make camp for the night as the wolf would be in no condition to travel more than their current spot to the beach.
------------------------------------------------------------------------------------------------------------
Location: Boston, the Entrance to Hotel Valhalla
Vidar paced infront of the limestone wall as he waited for his other companions to arrive. He still tried to wrap around his head that other Pantheons existed and that they were supposed to find a Greek Demigod somewhere in Italy. His father hadn't been too helpful when he told him he ought to keep an eye out for the rowdy vikings the other gods were sending and that he also had to make sure that the set of Twins of Pan ought to be reunited and brought back to safety in the States. He had mentioned something about Pan's pipes being a powerful symbol of Nature, one that could potentially bring the whole world to heel and cause the gods from various pantheons all sorts of problems, but he didn't tell him what this girl looked like, where exactly they could find her, who was the one that had taken the other Twin and threatened the world and other useful stuff, like gee! who are the other two people that are supposed to go with him?
No sir! Tyr had only told him that he would know the girl when he saw her and that his two companions would meet him at hotel Valhalla at noon. It was noon and he was just outside the hotel. Not that he could enter it. He was not dead just yet and he didn't plan on becoming a dead Viking just yet. Thankfully that mission had gotten after he had managed to forge his two swords back at Nidavellir. His dwarven friend had also insisted in making him a new chainmail shirt and helmet for protection before he left. So here Vidar was, wearing a chainmail short tunic over his T-shirt and under his leather jacket, a viking visored helmet hanging from his belt and waiting for whoever was supposed to meet him. He really hoped he looked like a hockey player waiting for his friends to mortals as the sight of a kid with dual swords and a backpack hanging around with a coffee in his hand would've raised questions about his sanity.
---
Skuggi

firejay1

SkittlesAndSpike
Last edited: