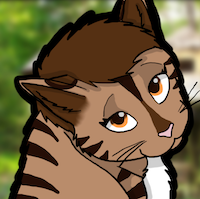 Roleplay Invitations

One on One Roleplays, Private Convo Roleplays
Posting Speed

Several Posts a Day, A Few Posts A Day, One Post a Day, A Few Posts a Week, One Post a Week, Slow As Molasses
Writing Levels

Beginner, Elementary, Adaptable
Genders You Prefer Playing

Male, Female, No Preferences
Playing Style- Passive or Aggressive

I'm fine doing both ^^
Favorite Genres

Modern/Supernatural, Fantasy, Modern, Horror, Magical, Mystery, Action Adventure, Scifi
Genre You DON'T Like

Yaoi/Yuri (when sex-centered) Smut, Slice of Life, School/Academy
Alaina sighs and leans her chin against her light brown hand, her dark curls rolling over her shoulders as she glances at the cheese shaped clock on the wall. "So," she asks a boy across from her, raising an eyebrow, "What do you think will show up first? Our food or our friends?"

Logan Angus, better known as "Terror" by his friends, leans back in a bright red booth as his bleach blond hair with dark roots flops over his left blind eye. He shrugs and glances toward the checkered tile counter where several staff are hard at work. "I'd guess our friends. This place is pretty busy tonight."

Both friends are seated at a restaurant called the Cheesy Slice, a pizzeria that they and their friends often frequent. The restaurant has plenty of mouse themed decor, including a tiny version of the restaurant's door set up to look like a mouse hole in the wall, a juke box with a fake mouse running inside, and a large animatronic mascot that sings once every hour.

Alaina glances toward the door a few times, huffing a small sigh. "At this rate, neither one is ever going to show up. It's been a whole five minutes already!"

"Where does the time go?" Terror asks with a gentle chuckle. "Relax, Alaina. They'll be here."
1