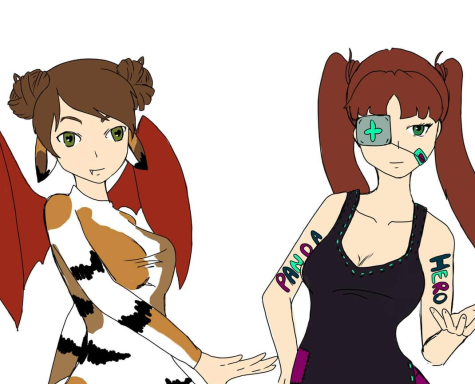 Insanity's Wifu
Original poster
Roleplay Invitations

One on One Roleplays
Posting Speed

A Few Posts A Day, One Post a Day, A Few Posts a Week, Slow As Molasses
My Usual Online Time

AEST : 10am-10pm
Writing Levels

Give-No-Fucks, Elementary, Advanced, Adaptable
Genders You Prefer Playing

Male, Female, Transgender, Futanari, Androgynous, No Preferences
Playing Style- Passive or Aggressive

More Aggressive, can sometimes be Passive.
Favorite Genres

Action, Adventure, Animal, Apocalyptic, Comedy, Dystopian, Fantasy, Furry, Game, R. Harem, Horror, Modern Fantasy, Parody, Romance, Supernatural Modern
Genre You DON'T Like

Fandom, Pure Slice of Life, Cannon

They were certainly attracting a lot of attention right now, "Sir, please. I'm sorry I can't really help you. It had been known for gods to occasionally interact with their subjects. But I can't ask or make Vudall do anything. He certainly hasn't told me his plans with you two... if Vudall was the one who really done such a thing." The priest studdered at them.

"Look here, if we don't get some straight answers in a few moments, I'm going to let my friend here on you." Sage said, putting her hands on her hips as she looked at the priest.

"W-wait! There is one thing you might do! Perhaps if you do something to grab Vudalls attention! Something like a great deed! He will surely look to you!" The priest said, practically getting on his knees to seem non-threatening.

"Something to get Vudall's attention?" Sage asked, "Like..." Sage looked at the Alter, walked over to it, then high kicked it off the ledge it was sitting on. There were several gasps as the alter fell and hit the floor, the head cracking.

The priest gasped so hard, Sage was sure he was going to faint.