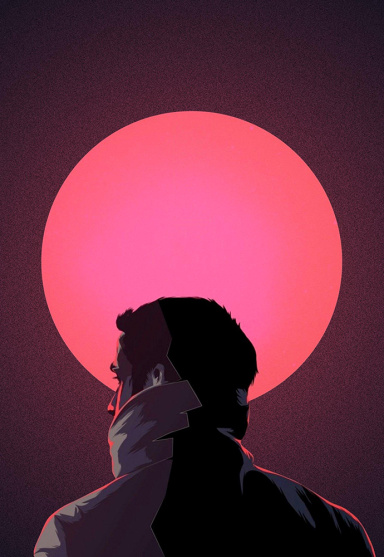 Dear motherfuckers, I'm teetering if you must know
Original poster
DONATING MEMBER
FOLKLORE MEMBER
Alrighty, so Grumpy's writers block is gone, meaning he would quite like to get back into running a game or two. However, my attention-span is notoriously fickle, so I've found it to be best if others choose what I should run next so they have the incentive to nag me into posting if I fall behind/get distracted/etc.
So here's a couple of the ideas I've had for games. Let me know what you all think, and which you would like run the most.
---
'KINETIC'​
KINETIC is a gritty science-fiction where a trio of players take the role of three teenagers who've just escaped from an experimental facility that has imprisoned them their whole lives, and a few other players take the role of the highly-trained, ruthless mercenaries sent to bring them back. The trouble? The kids are telekinetics, able to move things with their minds, and aren't keen on going back, meaning the mercs are gonna have their work cut out.
The plan's to play it out as a gritty sci-fi road movie, the kids making their way across a strange, unfamiliar and futuristic world in search of safety and the chance to preserve their fragile, recently gained freedom. A small cast will be best for this, perhaps even only the three escapees if possible, and character-interaction will be a must.
'FALKENSTEIN'​
FALKENSTEIN is already explained in more detail in another thread in RP Talk (I got drunk and posted it early, sorreh), so I'll explain it in brief terms here.
You are British badasses in a weird Steampunk Victorian world on drugs, tasked with defending the Empire from all sorts of bizarre plots.
The game will have contain tea-drinking, dueling, airships, more tea-drinking, Queen-toasting, and the like. This isn't a game to be taken seriously; it's one to have a laugh and act like maniacs in. The crazier the better, really.
'GET BACK IN THAT GRAVE, PARTNER'​
GET BACK IN THAT GRAVE, PARTNER is a western post-apocalyptic horror (and fuck me, that's a mouthful) where players take the role of denizens of a wild west ripped apart by a sudden influx of terrifying monsters from the realms of mankind's nightmares. Zombies roam the streets, wolfmen prowl the forests and even more terrible forces haunt the shattered frontier, forcing mankind to fight for it's very survival.
In short, played Red Dead Redemption: Undead Nightmare? It's that, in a nutshell, with added unpleasentness.
---
So yeah, let me know what you're interested in, guys. And feedback's always appreciated.