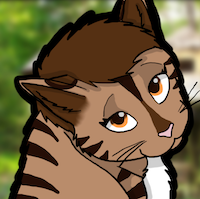 Roleplay Invitations

One on One Roleplays, Private Convo Roleplays
Posting Speed

Several Posts a Day, A Few Posts A Day, One Post a Day, A Few Posts a Week, One Post a Week, Slow As Molasses
Writing Levels

Beginner, Elementary, Adaptable
Genders You Prefer Playing

Male, Female, No Preferences
Playing Style- Passive or Aggressive

I'm fine doing both ^^
Favorite Genres

Modern/Supernatural, Fantasy, Modern, Horror, Magical, Mystery, Action Adventure, Scifi
Genre You DON'T Like

Yaoi/Yuri (when sex-centered) Smut, Slice of Life, School/Academy
((Ooh I like the engraving, super spooky :D ))

Tony barely hears what Oscar says; his focus is on Holly as she bolts up the stairs. "Hey! Holly, wait up!" he calls. He rushes past Roslyn, who snaps indignantly at nearly being run over a second time. Then he skids to a stop behind Holly. ". . . Holly?" he asks softly.

He looks past her into the empty room; two windows are shattered. An icy wind blows through and makes him shiver, and his breath mists away as he sighs. "Guess it's kind of weird windows are breaking up here. But Oscar was just up here. Maybe it was him. Right?"

~~~

Roslyn scoffs as she makes her way down into the living room towards Oscar. "Can you believe those two?" she asks. "Nearly Shoved me off the stairs. It's like they didn't even see me." Her focus shifts to the book in Oscar's hands. "You found something? May I?" she asks politely.

Only once Oscar's given her permission does she take the book and carefully leaf through it. "That's the same symbol, all right . . . but what's Project X?" She scans a few more pages. Then she gasps as her face turns pale. Without a word, she turns the book over to show Oscar the sections about the morgue, the butcher shop, and the grocery store. "O - Oscar . . . it seems like someone created a monster. And then fed it raw meat. And some of it was human."