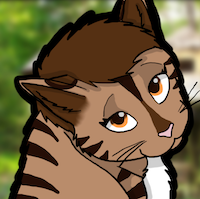 Roleplay Invitations

One on One Roleplays, Private Convo Roleplays
Posting Speed

Several Posts a Day, A Few Posts A Day, One Post a Day, A Few Posts a Week, One Post a Week, Slow As Molasses
Writing Levels

Beginner, Elementary, Adaptable
Genders You Prefer Playing

Male, Female, No Preferences
Playing Style- Passive or Aggressive

I'm fine doing both ^^
Favorite Genres

Modern/Supernatural, Fantasy, Modern, Horror, Magical, Mystery, Action Adventure, Scifi
Genre You DON'T Like

Yaoi/Yuri (when sex-centered) Smut, Slice of Life, School/Academy
"Late again, Tony?" Roslyn Baker asks. She crosses her arms in her green knit sweater, tapping a foot impatiently as her curly red hair bobs in a ponytail behind her. "I've had the car running for fifteen minutes now. Although, to be fair, Holly and Oscar should have been here by now too."

Tony chuckles, his dark brown eyes glittering beneath his messy brown hair as he drags a sled full of supplies out to the car parked outside his house. "Hey, come on. Lighten up. They're not even late yet, and besides, this is supposed to be a relaxing vacation up at the cabin you got in a will. Still super awesome that you let us come along, by the way."

Roslyn bites her lower lip, causing her freckles to stand out even more. She hasn't told Tony and the others the whole story of why they're going up the cabin she's recently come into ownership of. Her breath mists away in the crisp winter air as she heaves a sigh, shifting her weight to one hip. "Yeah, well . . . I just hope everybody gets here soon. I want to drive up before it gets dark."

"Roslyn, it's noon," Tony says, laughing and tossing his sled of stuff into the trunk. "We've got plenty of time. And I'm sure Oscar and Holly will be here any minute."