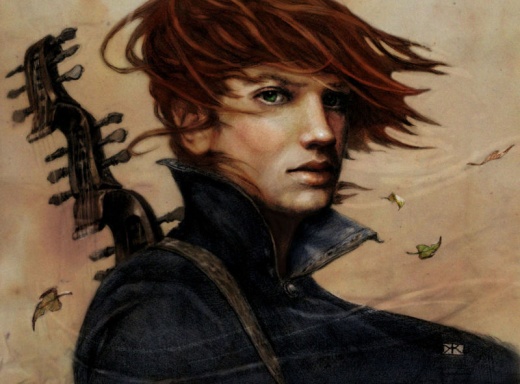 A Warrior in a Garden
Original poster
Invitation Status
Posting Speed

1-3 posts per week, One post per week, Slow As Molasses
Writing Levels

Adept, Advanced, Prestige
Preferred Character Gender

Male, Female, Primarily Prefer Male
Genres

Fantasy, SciFi, Modern, Magical
Life After​

Life had ended- oh, years ago now. No one remembered what it had been like, really. No one remembered why things changed. No one remembered what things were like Before. No one cared. The Change had, obviously, been violent in nature; better to forget. Better to move on.
Better to rebuild.
And rebuild we did, in the ruins and ashes of Before. We scavenge and explore, we grow and harvest, we build and expand. The process is slow; there's so few of us. Our grandparents found each other, ages ago, and each family had to settle where they could. We're spread out, probably ten miles at the farthest, and there's not more than forty or fifty of us altogether. We have to travel by horse, bicycle, or foot mostly; the electric cars and trucks have to be used sparingly, with the solar batteries being so small.
So we get by. It's hard work, and the little bit of reading we get to do is almost always to learn some other skill that we need to know. Leisure is a privilege, a brief respite we get after we've caught up on the work. Lucky, then, that the work is so rewarding. Lucky, then, that everyone pitches in.
•••​
Imagine if, at this moment, your modern life was over. War, plague, global warming. Pick your catastrophe. The How doesn't matter, save that the climate never changed or has returned to normal, and that it occurred a century prior to this story. All that matters is the indomitable will of humanity to rebuild.
Fifty years ago, a handful of families trekking across the fertile hills of the United States east coast found themselves in the bountiful forests and plains of abandoned Boston. Much of the town lay decimated, but as such, it was ripe for scavenging and settling. So they did, and with some struggle, they began to establish themselves.
This is the story of the grandchildren of the original settlers, looking to establish homesteads of their own. This is the story of the cooperation, and sometimes conflict, of those settlers, and of the lives that they made amongst the destruction of Before.
This is a casual slice of life RP, with an emphasis on interpersonal relationships over hard plot, save for that of "establish your character among the settlers as contributors to their tiny society". If accepted, I expect a weekly post of at least three paragraphs, with due consideration given to English grammar. Joint world building with me and other players will certainly be encouraged, and I'll do my best to keep a log of places and things as they are established.
This is as of this moment an interest check only, meant to see what interest it can garner from the Iwaku population. If this does spark your interest, I'd be very interested to see what concepts you may come up with for such a soft apocalypse.