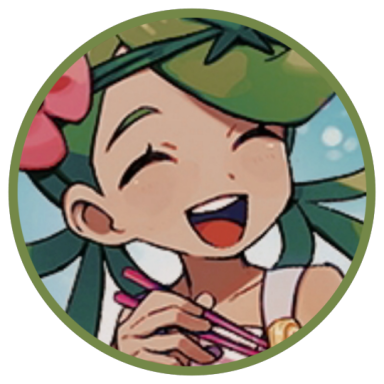 ~I'm drinking coffee on a trampoline~
Original poster
Posting Speed

Multiple posts per day, 1-3 posts per day, One post per day
Online Availability

3pm - 1am (GMT / BST)
Writing Levels

Beginner, Elementary, Intermediate, Adept, Adaptable
Preferred Character Gender

Male, Female, Transgender, No Preferences
Genres

Horror, gore, bloodiness, monsters, supernatural, fantasy, romance, criminality

you being here... He'd have loved this."

Nina, the woman who had taken Victor in with her off the streets, was currently sat at the bar of the little pub, nursing a glass of gin and tonic and absently stirring the cocktail stick around the drink. On the one year anniversary of Victor's supposed 'death', she had decided that throwing a get-together in his memory would be worthwhile. A year on, and she definitely wasn't over his death yet. She had spent ten years raising him, from the age of 12, and they'd gone through some hard times together, namely the months they'd shared together on the streets. He may have gotten into some pretty shady things in terms of the people he had hung out with, and the drug culture that enveloped him and Hazel, but that didn't stop Nina loving him like a mother would a son. Now, having lost him, it took everything not to let her life go to complete shit. As distraught as she was, she still had to pay the bills and continue going to her little job at the supermarket. As tempting as it was to just ignore it all, she knew Victor wouldn't have wanted her back on the streets again because she just gave up.

For someone who'd spent half her life homeless, Nina didn't look it. She'd pulled herself together the moment she got an apartment ten years ago, cleaning herself up and making sure never to regress into that state again. She had just turned 40, but her style hadn't changed for ten years straight - she wore anything colourful and bohemian, which definitely suited her down-to-earth and carefree personality. Now was no different. Even if this was a party dedicated to Victor, she still wore her bright red trousers and surprisingly fashionable khaki jacket, with flowers and beads sewn into her dyed black hair.

"I am glad you decided to come," she said quietly to Hazel at her side, offering her hand a supportive squeeze. "I... know you've moved on, and Andrew is very nice, but it doesn't mean you should forget Victor, I suppose. And you both loved this pub, hm?"

Admittedly, Nina had regretted deciding to throw the little party in the pub. She knew that Hazel had moved on from a lot, including her reliance on drugs, so being in this pub wasn't particularly wise. Victor had worked here, and most days, he, Hazel and a few other regulars hung out and got high, even if Victor was working. It was that sort of establishment where anything went down, although they weren't necessarily bad people. Just... troubled, and despite what people might assume, the regulars had rallied together to put on some sort of event - food was spread out on tables and the alcohol was free. None of them had a lot of money, really, but given how liked Victor was, it was the least they could do.

"Where is that fancy-pants boyfriend of yours, then? I've been waiting, like, weeks to meet him properly. Does he think he's too fucking posh to be in a place like this?" Mumbled the bartender -Trey- as he absently slid across a glass of wine to a waiting customer, leaning on the bar with a wide grin. The man had worked with Victor, and while it as never confessed, the two were unspoken best friends. Trey had made an effort to look nice and smarten himself up, given the event. He slicked his blonde hair back and shaved properly, rather than walking about with unshaven stubble, as well as replacing his usual bomber jacket with a more subtle suit-jacket - one he'd stolen from a store, but the sentiment was there.

"Oh, Andrew is lovely. He said he wouldn't be long, didn't he Hazel? Don't scare the poor guy, Trey. He... He's very nice."

"Yeah, he sounds like a right laugh. Does he stop you coming to the pub, Hazel? 'Cos you haven't been coming here for the last two months. Me and the guys miss 'ya," shrugged Trey as he took a long inhale from the joint in his hand - he figured that Victor wouldn't have wanted him to stop, regardless of the situation. "...Victor wouldn't care that you're in a new relationship, y'know that? He'd be glad you're happy, and me and the others are happy for you. We ain't judging."