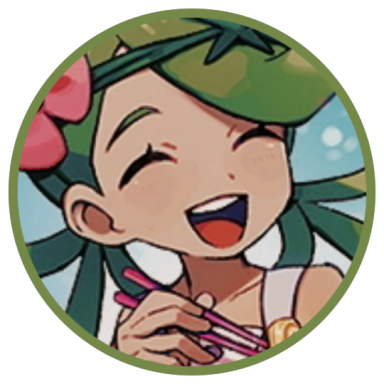 ~To a mystic place where tears won't cry~
Original poster
Roleplay Invitations

One on One Roleplays
Posting Speed

Several Posts a Day, A Few Posts A Day, One Post a Day
My Usual Online Time

3pm - 1am (GMT / BST)
Writing Levels

Beginner, Elementary, Intermediate, Adept, Adaptable
Genders You Prefer Playing

Male, Female, Transgender, No Preferences
Playing Style- Passive or Aggressive

- Bit of both, depends on the roleplay and my partner's preference
Favorite Genres

Horror, gore, bloodiness, monsters, supernatural, fantasy, romance, criminality
Genre You DON'T Like

Furry, boring high-school, slice of life genres that are bland and don't have some twists somewhere



Because Kai had never had that before - he was from a world where no technology existed. His family and the community they were a part of lived in the middle of the woods, in huts, living a life comparable to that of a few centuries ago, before modern inventions made life simpler and easier. They were very much of the belief that the way they lived was the right way; the only way, in fact. They enforced such beliefs upon every child born into that camp - including Kai. He had been told constantly that his only role was to marry an alpha he didn't like and provide for the camp.

Kai didn't want that and never had. He wanted to escape the camp, to go out into the world and experience new things. He had no idea what the world outside the woods was like but he knew that he needed to find that out. It was a few days before the marriage ceremony with the alpha that he decided to take the drastic step and leave, with nothing but a few clothes and a childhood toy in his bag.

That was why his job meant so much to him. It represented the independence he had, and it had enabled him to buy a small apartment downtown. The apartment was ridiculously tiny, in a dreadful, crime-ridden area, but again, it epitomised his independence and the new life he had for himself. Did it depress him that he had no friends to share it with? Sure. He hated seeing kids from the university enter the cafe, laughing and chatting amongst one another, but he also knew that he would soon have all of that. The longer he was in the town, the sooner he would have the life other 19-year-olds did - he would be able to party and go to clubs and have fun like they did.

For now, all he had was the job to focus on, and he was determined to give it his best shot.

Like every other day, he entered work with his apron on and went about his day, serving everyone from the regular old folks to university students who had dropped in during breaks in their schedules for the cheap coffee and something to eat. He envied the students the most, wanted nothing more than to befriend them, though every effort he made to perhaps crack a joke and earn their affections went downhill. He wasn't used to socialising yet, even after a month in civilisation. He was awkward and he knew he tried too hard, which only depressed him more.

After another failed attempt, his eagerness had disappeared and he went about the job with a dull smile, having zoned out completely from making any effort to perhaps connect with anyone.