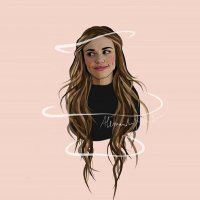 Edgeknight
FOLKLORE MEMBER
Invitation Status
Posting Speed

1-3 posts per day
One post per day
1-3 posts per week
Online Availability

Whenever I'm not working. Work schedule depends on the week and season. More active at night.
Writing Levels

Intermediate
Preferred Character Gender

Male
Female
Primarily Prefer Female
Genres

Fantasy, Scifi, Modern, Magical, Romance, Supernatural, Fandom, Modern Fantasy, Dystopian, Some Anime's, Mature
♣
#001b85
❝Fear is Death.❞
Name
:
"It means a combination of 'great' and 'honor.' Fitting, wouldn't you agree?"
. Hiroto (Hiro) Hangul .
Age
:
"Old enough to take care of myself."
. 21 .
Gender
"Interested in seeing for yourself?"
. Male .
Sexuality
:
"What can I say? I love the ladies."
. Heterosexual .
Occupation
:
"Females are only of use when they're making me money."
. Co-Owns a Brothel .
Family/Gang
:
"We are much better than those filthy Khangpae."
. Yakuza - Kameya Ikka .
Role
:
"Not quite the boss, but I do hold authority."
. Underboss .
Abilities
:
"I am a man of many Talents."
. Knows how to handle several guns, Negotiating, Business management, budgeting and trained in hand-to-hand combat .
Strengths
:
"All I have are strengths."
. Because Hiro keeps himself in good shape, he is very good at heavy lifting. He is also pretty nimble, and actually quite flexible. Not flexible enough to stick his foot behind his head or do the splits, but enough that he is a champion at limbo. He's also very good at putting on a professional show and negotiating with others. Not sure if this is a strength, but Hiro has, and I quote, "Perfected the art of lip biting." .
Weaknesses
:
"I don't even know the meaning of the word."
. Sure, Hiro can lift heavy things, but holding them for long periods of time is a whole other story. He seems to have two left feet, as he is always tripping over himself, and is easily distracted. Also, Hiro cannot run for long distances, as he gets tired pretty quickly. His major downfall is that he does not let anybody get close to him- whenever they try he pushes them away. Most of the time, he does this unconsciously .
Favorites
:
"I won't lie, I'm a sucker for strawberry ice cream."
. Strawberry Ice Cream, Smoking occasionally, big trucks, rock music, girls, raves, doing dangerous things, windy days, and big dogs. .
Personality
:
"I suppose this depends on who you ask."
. Hiroto is very much what can be considered a stereotypical 'Bad Boy.' He's very flirtatious, and can turn almost anything dirty. With a sly smile and a perverted mind, Hiro does everything with confidence. He has trouble admitting he is wrong, but also will not rub it in someones face when he is right. Hiro is very argumentative, which results in having a horrible habit of talking back. He doesn't take well to any authority figure, and often turns to rebellious actions just to prove he is his own person. He can sometimes be acompulsive liar, although he usually tries to tell the truth. If you pay close attention you will notice that he keeps a close eye on people he's taken any interest in, protectively so. If anyone tries to inflict any kind of discomfort towards his friends, family, or other people he cares about, Hiro will act quickly... unfortunately, this usually means his fists are going to start flying. As odd as it sounds, Hiro is a fighter because he is a lover. He's not afraid of getting himself hurt, but seeing certain people hurt crushes him on the inside. When he does care for you, he will show it in almost unnoticeable ways: He'll remember small things you mention casually (like your favorite flower, or how you need a new phone charger), he'll stand slightly in front of you in a confrontation, he'll leave tiny gifts without any indication that said gift is from him. Although he hides it by being very touchy and suggestive, Hiro is mortified by the idea of commitment. He doesn't like the idea of being tied down, or feeling trapped. He is very confrontational, liking to go straight to the source of unhappiness, and is also very determined. Lastly, Hiro has never, and never will, conform with society. He likes being his own person, and feels like everyone else should too. .
Bio
:
"Perhaps you should worry about yourself."
. Hiro was the third son and final born into his family. As the runt, his older brothers were always very protective of him. He had a very loving mother- his father? Yeah, not so much. His father was a mean man, who accepted nothing less than perfection from his family. And, when he did not receive perfection, he was sure he taught them all a lesson they would soon not forget. He was abusive to all of them, his mother especially. Which was why Hiro and his brothers never blamed their mother whenever she did not stand up for them- they understood from a young age that she did all she could handle.
Though they would never admit it to the public, they were all very relieved when the father was mugged and murdered one night. They played the part: Appeared heart broken, teared up at his funeral, took days off to mourn. But the family had never been happier, freer. Unfortunately, the sudden loss of income put them in a very bad spot financially. Hiro and his brothers, Hayoto and Masaru, all got jobs of their own. While Hayoto, the oldest of the three, managed to get a respectable job, Hiro and Masasru turned to the streets. It was at this time Hiroto joined the gang. He was a very low ranking member at the time he joined, when he was only fourteen, but after several years of hard diligent work he's worked his way up the ladder. He's done things he is not proud of, but to him they were all means of survival .
Other
:
"I believe I've shared more than I should have."
. Hates small dogs .
. Sometimes fears that he is too much like his father .
. He knows how to juggle .
. Has back dimples .
Relationships
:
"I am very selective of the people I like."
[spoili]
If

red

then a part of the opposite family
Friends
:
. Soryu Enjo - Co-Own Brothe; His Higher Up.
. Ueda Maoto .
Enemies
:
.

Han Hyung-Su

.
.

Kim Jaehyung

.
.

Kwang Chul-Lee

.
.

Moon Joon-Sup

.
Other
:
.

Bom Jung-hwa

- Neutral .
.

Ren Rikudoh

- Neutral .
[/spoili]
❝We're all criminals, in one way or another.❞
​
Last edited: