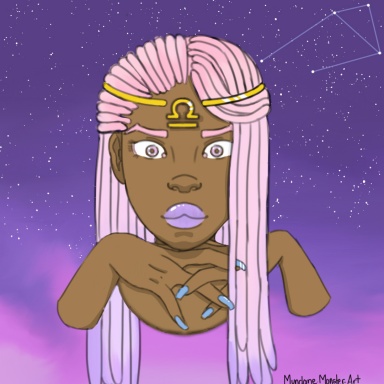 The most uninspiring of monsters
Original poster
Posting Speed

1-3 posts per day
One post per day
1-3 posts per week
Writing Levels

Beginner
Elementary
Intermediate
Adaptable
Preferred Character Gender

Male
Female
Transgender
Genres

Fantasy, Modern Fantasy, Animal based, Scifi, Modern, Horror, Comedy, Slice of life.
It began as a small tremble, barely noticeable by the many groups who had congregated in the library for their daily or bi-weekly meetings. But then suddenly the tremble turned into a tremor and the bookshelves began to rattle. One by one the books began to tumble from the shelves falling on the floor with a fwump! Then like dominoes the bookshelves began to fall one by one creating a horrifically dangerous cause and effect. After all the bookshelves had collapses atop one another and it seemed as though ever book was on the floor, there was a deafening silence. The library goers who hadn't run out prior, stared at the mess in bewilderment, excitement and fear.
And then...It happened.
Suddenly with a sickening CRACK! the middle of the floor began to sink. The fallen bookshelves and piles of books slid to the middle of the building and a hole began to form. You would think that the hole would reveal the foundation of the building, but no, only blackness came into view. It was like a black hole in space. People began to scream and scramble backwards as tables and chairs tumbled into the hole.
"Move back, move back! Get to the walls!" A librarian screamed frantically and most people did so, however a select few weren't so lucky. Perhaps they were paralyzed with fear, maybe they saw someone in dire need and went to help, maybe they just weren't lucky enough, but before anyone could really process it, a large group of people fell screaming into the sinkhole.
Not ten minutes afterwards the hole would cease to grow and emergency personnel would investigate the disaster, but when they descended into the hole all they would find is a forgotten mine, but no bodies.
Meanwhile, the group who fell into the hole were waking up in a strange land. They had landed on a fluffy hill, that when they came in contact with it, they bounced for a few feet in the air before regaining there balance.

Where were they? ​
Upon surveying their surroundings, they would see a long rope bridge in front of them leading to what looked like a castle in the distance. And when the group looked at themselves, they would see that they changed remarkably! Some of the older folk were young again and supernatural! The once human group was now a mixture of animal human hybrids and other mythical marvels!
How did this happen? Why did it happen? And what should they do?
​
Last edited: