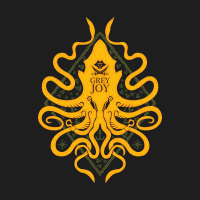 Professional Squid
Original poster
A hacker,
---

For their own reasons, an unlikely team of criminals has been brought together to complete a job for the enigmatic "Mr. White" involving a file known only as Latch. In the Night City, the unofficial moniker for Los Angeles, capitalism is the only law of the land and the city reeks with corruption, cutthroat business, and professional crime.

With a payout this big, the job could easily spell an early retirement.

The question still remains:
Who is Mr. White truly? And why does Latch matter at all?​
Christian Hale
THE HACKER
"Money's great, but I'm in it for the thrill."
David Mills
THE HIRED GUN
"Worked with White before: it's a favor for a favor.
​
Lorraine Jia-Xi
THE CON ARTIST
"It's a chance to start fresh, take the legitimate path."
​
Lacey Turner
THE CROOKED COP
"It's time I disappeared."
​
​
The Contract
​
"Today's
a new day, September 23rd, 2065," Ephraim Grey beamed across the faded holo-screen that graced Lorraine's hab-block. "I'm your host for Today:Live, Ephraim Grey, here to promise you the absolute best in edutainment the market has to offer..."
Lorraine herself sat fixated to the screen, laying across her couch, legs bending up and over the arm rest. Ephraim Grey was a mockery of modern advertisement, a fabricated character if she ever saw one, but perhaps that intrigued her the most. He, a ray corporate sunshine. Part-time news anchor. A household name. Ephraim Grey was the sort of personality she had always imagined to be the most despicable human being off the screen, and odds were she was right, but she'd never have the chance to turn theory into fact.
It was early, near around six in the morning. Already outside, life in the Night City had spurred into life. Overhead, magnetic-levitators (maglev trains to the more colloquially inclined) zoomed to and fro. Below, cars blew their horns, revved their engines, and blared music to their loudest. Lorraine had learned to shut out the din, let it become background noise, a welcome choir of city life. Now, her PAD added its voice to the collective, vibrating and dinging from its perch atop the coffee table. Groaning with equal parts frustration and laziness, Lorraine plucked the PAD and answered the incoming call, adopting her voice reserved for clients.
"Lorraine Jia-Xi speaking," she chimed.
"We've got a new case in today," came her receptionist's voice.
"Criminal or civil?" Lorraine questioned, already rising from her prone position upon the couch.
"Criminal, miss. The client is waiting for your arrival. Shall I send you the trans-" the woman on the other end was interrupted.
"No, that won't be necessary. Tell him I will be there as soon as I can. Thank you, Eva."
Without a further word, Lorraine cut the line.

​
Twenty minutes later, after an exceedingly dull maglev ride through Los Angeles' slum districts, Lorraine arrived at the law office: a plain, two-storey building smashed between two tall, ad-board covered hab blocks that towered a good six storeys above the brick-and-mortar building. It, too, was positioned on one of the fringes of the city where space was cheap and lawyers were in high demand.
With a swipe of a security card, Lorraine entered the office and offered her receptionist a quick smile, well-meant if not truly sincere.
"I directed him to your office, miss," Eva remarked once Lorraine came within earshot. "He was quite patient."
"Duly noted," Lorraine nodded. "Did he say who he was with?"
"It was a...private matter, he said."
"Also noted."
When Lorraine opened the door to her office upstairs, she fought the urge to curse.
"I suspected they no longer needed you to relay messages, Mr. Mills," she remarked calmly, moving to take a seat by her desk.
The office was plain. A single window overlooked the street below, that was if it was ever opened. At the moment, it remained curtained with the blinds shut. Overhead, a ceiling fan creaked incessantly. The only article that separated it from just another 1950's office was the thin strip of metal that adorned the faux-wood desk, a holopad that currently projected a blank, moving 'screen saver' of blue and yellow lights.
David Mills, a large, broad-shouldered man, sat in the chair across from Lorraine's desk, looking to be a giant on a child's stage. His synthetic arm, a matte metallic color, whined along with the ceiling fan above as its fingers rapped impatiently across the arm rest.
"You know how it goes," Mills shrugged. "One day it's gunnin'-and-runnin', next it's talking to some wángbā xiǎo lǎopó."
"You have always been a man of refined social habits, Mr. Mills," Lorraine ignored the profanity aimed at her, offering him a fragile, insincere smile. "What may I do for you today? I'm afraid I don't take many criminal cases involving the idiocy of clients who should have known better."
"It's not about me, this time," Mills grinned. "Or your debts. You, darlin', you've got a job offer."
"To whom do I owe the pleasure of receiving such an offer?"
"Mr. White 'imself."
"Well fuck me backwards," Lorraine spat, allowing herself a grin. "Who could say no to him?"
​


​
Last edited by a moderator: