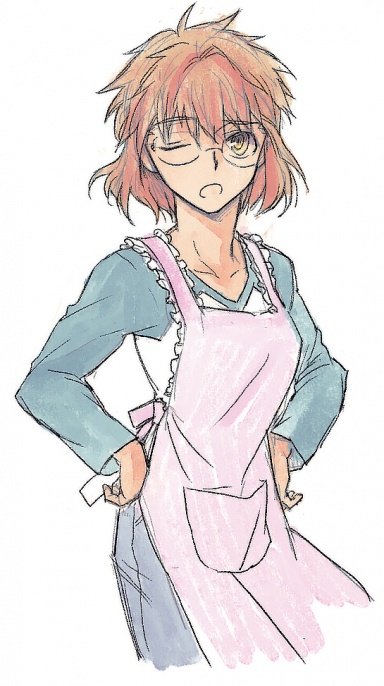 Mystic Eyes of Depth Perception
Original poster
Invitation Status

, , ,
Posting Speed

1-3 posts per day, One post per day
Writing Levels

Give-No-Fucks, Beginner, Elementary, Intermediate, Adept, Advanced, Prestige, Douche, Adaptable
Preferred Character Gender

Male, Female
Genres

Sci-fi, Magical
Thou who art the Seven Heavens, bound in a trinity of words,
Come forth from the Ring of Deterrence, thou, oh hand that preserves the balance!

In the sixth century AD, Khosrau Anushirawan, Shahanshah of Sassanid Persia, and Justinian I, Emperor of Rome, fought back-and-forth over the Middle East. Money untold and countless lives were poured into an ultimately fruitless war, one where the borders of Rome and Persia barely shifted.

Or, that was what was supposed to happen. Solomon, King of Magic and enemy of all mankind, interfered. The Roman-Sassanid Wars have become a Singularity, disrupting the Greater History of Man and destroying the modern day. It is Chaldea's purpose to travel to this Singularity and resolve it, thus fixing time.

Unfortunately, it cannot be found. Too deep is it hidden in the sea between timelines and between worlds, as Solomon planned. All is not lost, however. The Counter Force has deployed Man's greatest weapons, Servants, to attempt to fix the Singularity. The chances of success are approximately 0.01%, but not impossible.

—————

Welcome to Shrouded Heir of the Seven Hills: Constantinople, a Fate/Grand Order RP. It centers around an additional Singularity added during Part 1 of FGO, one where the Servants inside have to resolve it with no aid from Chaldea.

For those unfamiliar with FGO, the Game centers around Chaldea Security Organization, a group of what are basically magic time police dedicated to fixing history. To do so, they employ "Servants," great heroes from history and mythology (with some exceptions; if you're interested in playing a Servant that's not from one of those, ask) who generally have magical abilities, and are always far stronger than normal people. For example, King Arthur - in reality, Altria/Arturia Pendragon, a girl - is a master swordswoman, and thus part of the "Saber" class. Her sword Excalibur allows her to send a massive blast of magical energy at her enemies.

Constantinople would feature a singularity centered around Constantinople, during the 500s AD, where history has been massively distorted.

Rather than playing as Mages, as is normal for FGO RPs, the players will be playing solely as Servants. These can be canonical ones, original ones, or alternative versions of canonical ones. If you don't really know of any ideas, just ask!
Last edited: