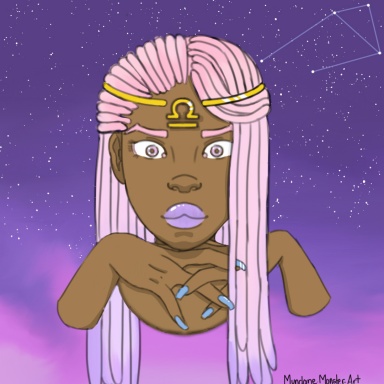 The most uninspiring of monsters
Original poster
[tabs][tab=Introduction]
I am a wizard.
​
Well not really a wizard. I mean I went to magic school and got good grades and had a bunch of cool friends, got in a bit of trouble and long story short, I got expelled. Why? Because I used magic on unsuspecting ignorant non magic users. Humans in short. And a wizard using magic on a human without their consent or knowledge is a big no-no. So I got expelled.
But here's the thing; sometimes flicking a bit of magic in the otherwise dull and gray lives of unsuspecting humans can be a good thing! Think about it! Magic can really jazz up someone's day and brighten a party's mood! Okay. I'm getting off track.
I think that expelling me without even trying to understand my actions was a bit shitty on the part of the high council of magic, so I've decided to go rogue and start a little experiment.
I've chosen, four people. Four very different people living in one big city (New York City to be exact!), and although different, these four have one thing in common; they're all single. Why single you may ask? Because apparently to humans, being single can either be;
a. One of the most awesome things in the world.
b. The worst possible way to live life.
So I've decided to use my magic to improve their lives or make it ten times better! Not in the way that you're thinking. I'm not going to bippity-boppity-boo their lives better with a free makeover and some wizard Prada. Instead I'm going to make them switch bodies and live each other's lives! That way they can use their individual assets to solve each other's problems or screw up each other's lives…But I'm betting on the former. It's a great idea right?
Now…Let's take a look at the subjects…
[bg=#5BC7EB]PLAYER ONE LIFE SUMMARY
PLAYER TWO LIFE SUMMARY
PLAYER THREE LIFE SUMMARY
PLAYER FOUR LIFE SUMMARY[/bg]​
Now that I've gotten the gist of my subjects, let's beg—
Oh wait! I haven't explained how I'm going to do this! Well-l, I pride myself in my adept knowledge of celestial beings and oddities, so every time there's a shooting star, the four subjects will switch bodies in a completely random fashion.
[/tab]
[tab=Rules]
[BCOLOR=#249ae3]
Be diverse with your characters! I want to see different body sizes! Different sexualities! Different takes on single living!
[/BCOLOR]
Have fun!
[BCOLOR=#249ae3]
Be polite and respectful to each other!
[/BCOLOR]
Have fun!
[BCOLOR=#249ae3]
This is a multi-paragraph role play! At least 2 paragraphs per post!
[/BCOLOR]
Have fun!
[BCOLOR=#249ae3]
Posts should be third person, past tense!
[/BCOLOR]
Have fun!
[BCOLOR=#249ae3]
The setting is December 21st, 2015 in New York City.
[/BCOLOR]
Have fun!
[BCOLOR=#249ae3]
I don't really have anything else to say since I know you guys…so….
[/BCOLOR]
Have [Fill in the blank]!
​
[/tab]
[tab=Character Sheet]
Real Image or Gif
Name
Nickname
Age (19-40)
Gender
Sexual Orientation
Height
Weight
Health Information (Allergies and Blood type too!)
Body Modifications (Tattoos/Plugs/Piercings etc)
Occupation or School
Personality (5 sentences min.)
Biography (Include childhood to now please! This part should be 3 paragraph min.)
Likes and Dislikes
Pet Peeves
Family (Include a picture of each member please!)
Pets
Life Issues (Any neighbors/coworkers/people who hate you? Are you being stalked? Is your kid in a rebellious stage? Are your relatives asking you for money? Are you behind on rent etc)
Picture of Home
(Exterior and Interior)
Picture of Personal Transportation (If you have it. This is NYC so using public transportation isn't uncommon)
[/tab]
[tab=Updates]Put the text in your Updates tab in here![/tab][/tabs]
Last edited: