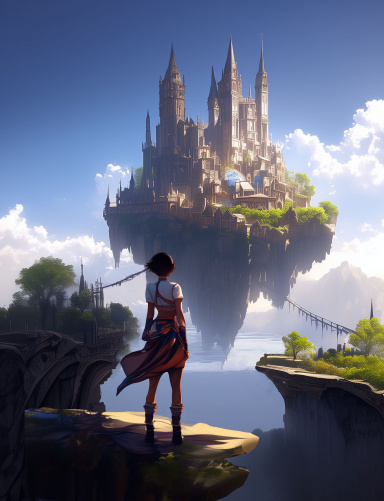 Crazy Cat Lady
Original poster
Invitation Status
Posting Speed

1-3 posts per week, One post per week
Writing Levels

Intermediate, Adept
Preferred Character Gender

Male, Female
Genres

Fantasy ANYTHING, magical/medieval fantasy, modern fantasy, future fantasy, high fantasy (mages and magic) sci-fi, horror, Flowing Romance (no love at first sight and nothing fluffy), vampires, werewolves, space odyssey, epic quest, adventure, combat, action, HUMOR <3, Anthro, World of Warcraft. Non-Human races.

The town of Rat's Den was at its usual pace of hustle and bustle. Travelers and merchants alike filled the streets, shops, and tavern. The quaint town was not the finest city the orc has been in. It was just rough enough for him to feel comfortable yet not so dangerous that he'd need to break so many thieves noses whom thought they could steal from him. Then again he was an orc. Perhaps the thieves had enough sense not to even try.
Horse Mirror's Tavern was a nice place. At least from his perspective. He'd been in much worse. The pillars were intricately carved with spiral designs, although nicks and gouges dotted them. Showing a lively history to this seedy tavern.
Even sitting, the green skinned orc towered over the humans next to him. Although at seven foot one he was merely average for his people. His stout sturdy frame bore well defined chest and shoulders, which were covered only by leather straps. The rest of his form was not so muscled. Not overweight but still round.
Scars dotted his person, most prominent ones being beside his left eye and one above his broken left tusk. Although his leather and dragon scale pants were marked heavily from combat, even blood stained, his blonde hair and beard were well groomed.
His steel blue eyes scanned the room. Spying an unusual sight. Like a beacon in the darkness that was this seedy bar was an elf clad in shining gold and silver plate. His silver hair falling gracefully from the pony tail. Walking in it was clear he was either a Templar or paladin. The orc could never tell the difference but he was a warrior with the Holy Order. Someone who looked quite off in this type of place.
The orc turned back to his ale and the parchment under his huge hand. He'd been waiting, like a few others, for 'a woman in crimson robes' who was offering a very lucrative deal to four persons of her choosing. Something about guarding an item. Easy money, he figured.
High pitched flirty giggles drew his attention once more to the tall elf. His dashing smile, half lidded sky blue eyes and casual lean towards the bar maid said all he needed to know. In his hand was a parchment. Clearly he was looking for the hooded figure as well. Although his option seemed to be flirting his way into knowing more. But the bar maid, despite blushing, didn't know any more than the rest of the patrons.
Last edited: