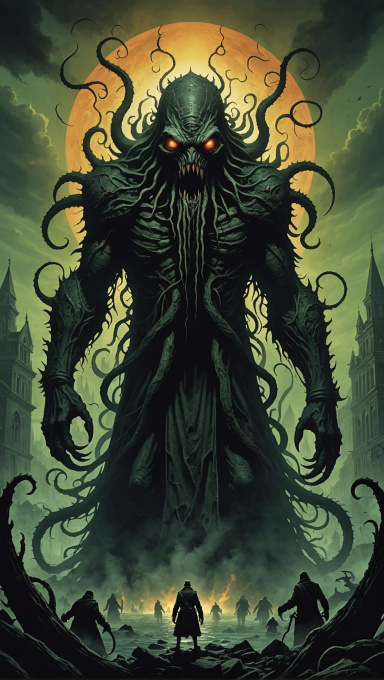 Waiting for Wit
Original poster
SECURITY DEPARTMENT
FOLKLORE MEMBER
Invitation Status

Looking for partners
Posting Speed

1-3 posts per day
Multiple posts per week
One post per week
Slow As Molasses
Online Availability

On fairly regularly, every day. I'll notice a PM almost immediately. Replies come randomly.
Writing Levels

Adept
Advanced
Preferred Character Gender

Primarily Prefer Male
No Preferences
Genres

High fantasy is my personal favorite, followed closely by modern fantasy and post-apocalyptic, but I can happily play in any genre if the plot is good enough.
In the past five days, I have just binge watched the entirety of Sword Art Online.
Before we get any further, note this.
I will not play a fandom of the series. Not even with OCs.
Please don't ask me.
What it has done is create a great desire within me to play a story that involves a group of VRMMOs that are tied together somehow. I want to watch the rise of a character or characters to fame (or infamy) and explore this near-future world in both the real and virtual world. This roleplay will be a mix of action and slice-of-life, as there will be no overarching villain or plot our characters will have to defeat.
I've had more than a few ideas regarding possibilities for this story, but rather than list them here I'd rather simply work with a partner to come up with the plot, blending our ideas together. Instead, I'm going to give a list of criteria for my partner, because I'm only looking for one person.
Please take these seriously. I don't ask them lightly.
I don't want our characters getting trapped in a virtual world


Just... no.

I don't want death in the virtual world to ever be real


That doesn't mean there can't be severe consequences, physically and psychologically, but no zero hp = RL death, kay?

There will be a lot of worldbuilding in this roleplay


I don't plan on having this story take place in only a single game. That means we will need to work together to build many games. I'm perfectly happy to take the leading role on this, and we don't need to work out every detail before we start in on a new game, but I'll want to work with you. If you don't enjoy worldbuilding, this probably isn't for you.
I need someone who is active
I am, by nature, a very patient person. I've waited months for partners to come back. All the same, I'm looking to settle and absolute obsession. That won't work if I have to wait a week for every post, and it takes us a month to actually get started. If you vanish without warning for over a week, I'm going to open up for a new partner, and I won't take you back. At least not for this roleplay.
Please understand, I hate being this harsh. But if I'm not harsh about it, people don't take this seriously.
I need to you take this seriously.

I have fairly high expectations for writing quality


This was put under advanced posting expectations, and I'd like to stick to that. I'm perfectly comfortable writing novella posts. I'm not necessarily looking for this, but at the same time I really don't want to write with someone right now who gets so intimidated by my writing they have problems posting.
I will ask for a writing sample, but if you are responding to this I'll mostly be prepared to trust that you have a strong grasp of voice and detail, and are comfortable writing multiple paragraphs.

My character is going to be the slightly more dominant of the pair


Now, don't take this the wrong way, I don't want your character to be submissive. I'm not looking to have my character control every action, drive every plot, etc. But I want to play the guild leader (not that they'll necessarily start a guild), the one who's always pushing to go on the new and exciting quests, the one who always seems to be charging into battle first.
I have certain character moments planned that just can't occur unless this is true.
That's everything! If all this text hasn't scared you away, and the potential idea sparks your imagination and fills you up with little bubbles of excitement, please send me a PM! I'd love to get started as soon as possible.
Have a badass gif.