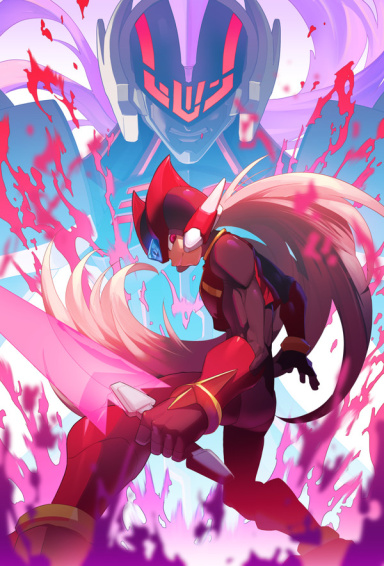 God of Sick Dreams
Original poster
Invitation Status

Looking for partners
Posting Speed

Multiple posts per day
1-3 posts per day
One post per day
Writing Levels

Intermediate
Adept
Advanced
Prestige
Adaptable
Preferred Character Gender

Male
Greetings Everyone!
After a long night of plotting and schemes, I have a batch of plots that I'm hoping to bring to life with you glorious people!!
A little about me; I'm a 21 year old writer that's been in this hobby for about ten years now! I personally prefer to play male characters, and prefer MxF pairings as fair as anything romance goes. I also have a broad spectrum of genres and ideas that I'm more than willing to try out! Should my little list here not have something to your liking, still feel free to shoot me a PM and I'll gladly work something up with you!
I can typically reply at a minimum once per day, if not several times per day! Admittedly I am partial to activity like this, but life does get busy so by no means is it a requirement from you! My posts are anywhere from 2-8 paragraphs if not more depending on what I have to work with, and the context of the post. If we're more dialogue heavy there's no issue with shorter responses, but in general I'd prefer we mirror one another's post lengths just to keep things moving!
As far as OOC, I love to keep communicating and plotting while we're writing! I'm especially looking for partners in the long term, and want to make some good friends on here that I can keep writing with! I also and absolutely the type to send music and try to pair themes with events so brace yourself for that xD. I'm totally chill with writing and talking on site or using Discord, but if you have another preference please let me know and we can find a happy medium!!
Now, I think I've covered all bases but if you have any questions don't be afraid to message me! On to the plots!!!
---
Utopian Nightmare
Genre: Futuristic, Action, Adventure

In the distant future of our home planet of earth, a Great War had changed our world into a sort of unified utopia. Or at least that's what the people who run the place would describe it as. What was once modern day North America, Europe, and the western portion of Asia, now became a vast civilization of one people. The rest of the world, well no one knows what happened. Some think it to be a toxic waste zone from the carnage of war, others spread rumors of a resistance forming in these abandoned areas. However, all of these are nothing but stories. No one knows for sure.

Our story will take place in the reformed Europe, a sort of heart for the Utopian civilization. It is here that the self proclaimed ruler resides, "caring" for our new world. However in what once was Rome, he now uses it for his own personal pleasure of collesium battles and this is where Character A comes into play.

However the characters soon meet, and begin to discover the lies in this flawed society. Not everything is as perfect as the magistrates would like the citizens to believe. And so our characters must do what it takes to reclaim the land, and overthrow this facade.

Ideas for characters meeting: Character B could be a medic/nurse for the collesium, another gladiator that has a random duo fight with Character A, or if you can come up with something else I'm all for it!​
---
A Sorcerer's Bride
Genre: Fantasy, Romance, Adventure
Character A is a self proclaimed scholar that has dedicated his life to studying all forms of the mystical arts, albeit at the cost of any and all social presence in the world around him. In the past his family once held a status among other nobles, but now the estate has been reduced to such a minimal state of affairs with the single Lord living among his staff. But after constant pressure from extended relatives to find a wife and carry on his families lineage in a "proper fashion", Character A finally caves if only to silence their voices once and for all.

This is where this plot can be flexible in concept. Character B could be from a family desperate to get rid of her, or desperate to make a deal to receive financial reprieve. Alternatively, our dear Sorcerer could be met with the terrible fate of floundering in social environments to find someone that could stand his recluse lifestyle.

There's a lot of directions to be taken! But the end goal of our dear Sorcerer is to get hitched as soon as possible. Though he hardly takes into account just how much effort he'll need to contribute in order to make such a thing work! I think it'll make for some funny and downright cute interactions, especially if his Fiancé ends up being a total extrovert!​
---
Trained Monsters
Genre: Action, Adventure, Supernatural
Money is a powerful icon. It can manipulate mankinds hearts for the worst. Greed stems deep in all men, even if they wish to deny it. One such group of people, a faction of scientists that could've done so much good for the world, found boredom in trying to better humanity and instead resorted to finding a more extreme and lucrative way to increase their wealth.

Children were snatched from their homes in an almost perfect plan. Not a trace was left behind, and no explanation could be had. What would these people need with helpless children? To forge them into living weapons of War. Each child was put through extreme tests, which resulted in many of their deaths. The rest were tested even further, with the goal being to push the human genome to another extent of evolution, and bring about what is known as Adepts.

Adepts are humans that once successfully having undergone the evolution process, have gained a myriad of supernatural abilities. From superhuman strength and speed, to being able to control an element in the world around them. Anything was possible even to the extent of controlling the very light in the air. Once the process was completed, the surviving subjects were put under an even great stress of undergoing training to hone and perfect their abilities in a multi year long crusade. Afterwards, they would be bought and sold for massive amounts of wealth in secret auctions. Once sold, they would be reprogrammed to obey any command from the person(s) of authority and they were to become mindless machines.

Character A and B were a pair that were trained together in an effort to meet the demands of those who wished to have more than one of these Adepts. A team so perfect that they would decimate whole armies together. Of course, knowing full well of their fate from rumors and hidden messages from Adepts long past, they understand that in this dire circumstance they must either escape or face the same fate the others have met.​
---
Coming Home
Genre: Romance, Slice of Life
So this plot revolves around two friends that have known each other since they were kids. Best friends all the way through grade school and high school, the pair were seemingly inseparable, to the point of frequently being mistaken as a couple. But, much to the surprise of those around them, they never did date. The timing was never right, or the anxiety of ruining their friendship prevented either of them from ever taking that leap. So it never happened.

Eventually, graduation rolled through, with everyone in the grade having made plans and preparations for their futures. While Character B always went on about theirs, Character A never talked much about their own. It was always they were still thinking or that they were weighing out the options. But they could never give a for sure answer, to anyone, not even to the one who had been closest to him for the longest time.

The Summer passed, and without warning or explanation, he was gone. Feeling that their life lacked discipline or purpose, and fearing failure in the collegiate arena, Character A made the rash decision to enlist in the military. But they never told anyone about it. They wanted to try and cut ties, to try and find themselves and build independence for their life, knowing full well that after training was over they wouldn't be able to go back. There were no letters home, no phone calls made. They just vanished, thinking it easier than facing those they cared for. They never had been good about facing their problems head on.

A few years later, Character A finally returns home. After 19 weeks of training, and a few years spent on Active Duty, they'd finally return home. After the separation, the tension, and the undoubtedly hurt feelings of their rash decision to leave, their family and best friend would finally be able to see them again.

(Okay so this ones pretty well open to interpretation! I'm thinking starting just after the soldier comes home would be a good place to begin, but we can just as easily begin earlier! As far as when they get home, I know there'll be a lot of angst and powerful emotions behind the situation. The initial confrontation, them trying to repair their friendship, Character A realizing that Character B now has a whole life without him and feeling regret over how he handled things, potential tension if she is in a relationship at the time?, and of course the trauma he might have from his time in the service. We can discuss details further if you find interest in the plot!)​
---
Afterword
Right so I think thats the last of it! As I said, if these plots don't quite catch your fancy, don't be afraid to still shoot me a message!
Thanks for reading my little blurb here! I hope you have a wonderful day!