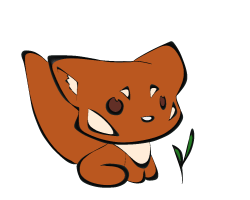 Edgesquire
Original poster
LURKER MEMBER
FOLKLORE MEMBER
Invitation Status

Looking for partners
Posting Speed

Multiple posts per day
One post per day
Multiple posts per week
1-3 posts per week
One post per week
Online Availability

I work 10 hours days 4 1/2 days of the week as a vet tech. Some days I come home and just fall straight to bed after a long day, but others I'll come on. I also compete in obedience competitions with my dog, so a lot of my time is spent training with him. The weekends and Mondays are my best days to be on.
Writing Levels

Intermediate
Adept
Advanced
Adaptable
Preferred Character Gender

Male
Female
Primarily Prefer Female
Genres

Modern, Slice of Life, Medieval, Romance, Action, Adventure, Animal fiction (not anthros or furries), a little bit of Fantasy
What if there was a pair of identical twins, both female, that were separated at birth and never knew of each other? With the parents having gone through a terrible divorce during the time that the twins were still in the womb of the mother, each of them wanted the babies yet they could not stand the thought of getting back together or even really seeing each other. So they came up with a compromise: Each would get one twin, no matter how hard it hurt to do such a thing. But it worked. They each had a child that they could care for, and they didn't have to bother one another. But when the twins are finally ready to embark on their lives as college students and start to attend their colleges, what happens if they happen upon one another? They've both been going to the same college for months, yet when their second semester rolls around and they share a class together, what will happen when they meet and see someone that looks very similar to them? Confusion, obviously, but would they be able to piece together their history, despite how they have different last names?
College was certainly becoming more of a challenge then she had ever expected it to be.

When, back in high school, she heard her teachers telling the senior class that college would be nothing like high school, she believed them. She believed them when they told them that it was going to be much harder, that the classes and professors were going to be much different, and that even if you did well in high school you may not do well in college. And with her believing in all of their words she tried to prepare herself; she got planners when looking for school supplies, she bought herself a new laptop with the money she made over the summer at her job with working at a bakery, and when it came time to making her schedule she made sure to get every class she needed for the first semester, and she did the same for the second semester. She thought she had been prepared; she thought that with her new calculator for her math classes she would be fine, she thought that with her good study habits she would be fine in college.

But oh, had she been wrong.

What she thought she knew in the past about her major, culinology, was nothing compared to the information that had been thrown at her that first semester. It was good of course; she loved to learn and with this being the field that she wanted to get into she threw herself into her work. But it was still hard. There were so many things to do, so much homework to finish at a certain period of time, and there were just... A lot of things for her to do. The fact that she was a double major in business didn't help with things either; it just packed on her course load to the point where she could really do nothing with her social life unless she wanted to take the chance of forgetting something for a test or homework. And that was something she absolutely refused to do. She would not fail, she would not get anything lower than an 'A' in a class, and she would just be... Herself.

Her mother had been telling her that she needed a break and that she needed to stop stressing herself out too much. "Just enjoy yourself in college," she told her one night over the winter break as they sat on the couch in the living room with low Christmas music playing in the background. "You're doing fine; you're smart, and I know you can do the work. Just don't over do it. I know how you get."

She hadn't really taken her mother's advice, but that was probably expected, and when she told her mom about the classes she would be taken this semester, the second semester, all her mother did was sigh, shrug her shoulders, and told her daughter good luck and to call her if she needed anything.

This was the second week of the second semester, and the beginning of the semester wasn't turning out to be as dreadful as the first semester had been. Though, since she was a freshman, she was still getting used to the school and just college in general, Hayden liked to think that she had things under control by this point. As she stuffed her chemistry lab book in her backpack, she zipped the bag up, slung it across her shoulders, and then sighed as she retreated out of the single bedroom dorm.

Really, she didn't understand the point of her taking the chemistry class; she liked science mind you, just not chemical science and that had been proven enough when she was in high school. She had done fine in it then, but to say that she had been confused more often than not was an understatement, and though she hated to do it she had to get help from the teacher just so that she could make sure she had everything correct so that she could get a good grade in the class. Looked like she was going to have to do the same in college if the lecture portion was any indication of how the class was going to go, no matter how much the thought made her stomach bubble and no matter how troubled she was with the thought that she may not get an 'A' in the class.

But maybe the lab would be different. Hayden wanted to be optimistic about the outcomes of the lab portion of the class, but she wasn't getting her hopes up with it. Sure, labs were fun and the fact that it was a hands on experience made the class just a little more interesting, but she couldn't deny that the thought of messing with actual chemicals worried her, maybe even scared her a little. She wasn't a chemical biologist, or what ever the hell those people were called--chemist? She liked science, but she liked food science. And she liked labs, but she liked labs that dealt with food and let her work with that. What was she supposed to gain out of this class? Know the chemical formula of iron and sodium chloride?

What ever. She tried her best to stay out of the class for at least another semester, but her adviser insisted that she take the class now so that she could be done and over with it so that she could focus more on her other classes later on.

A group of guys were throwing around a football in the street of the cul de sac that the dormitory she stayed in sat on when she walked out of the building. Weren't they cold? Well, she guessed not. Running around trying to catch the football made people sweat, and she only knew that because of the fact that one of her friends was in said group of guys. Her walking out of the building must have grabbed his attention because as soon as Hayden she heard her name being called.

She turned her head and looked at him, watching as that goofy grin of his stretched across his lips as he waved his hand in the air, saying 'hey' to her before he turned his attention back onto the game that he was playing. Goofy guy; she had met him within the first couple of weeks of the last semester, and while, in the beginning, she had been persistent in trying to get away from him because something about him just seemed overly annoying, there was something about him that she couldn't resist, and it was something that pulled her into him. Not in a romantic type of way; oh God no, Hayden could never see herself dating Jared. He had this weird older brother vibe to him that she liked, and she had come to think of him as her brother of sorts. The fact that he, not that long ago, said that she was more like a sister to him than anything only solidified her views on him. At least now she didn't have to feel bad about keeping him in the 'friend zone' since he seemed to be doing the same with her.

Bypassing the street and walking more onto the middle of campus where students were milling about and heading to their classes, Hayden blinked her eyes and turned to look. Now, where was that building... She pursed her lips and walked in the direction she believed it to be, and once stopping in front of a building with a familiar name she pulled out her schedule and confirmed that it was the right building. Great. And with ten minutes left before class started.

She headed into the building and looked for the class, finding it on the first floor all the way at the back of one hall. The lab was large, or at least as large as it should be, and there were already a few students in the lab standing at different tables that were numbered off. Hayden walked over to an empty table and sat her backpack down and grabbed her lab book out to rest it on the desk, along with her pencil.

Now to just wait for class to start.
Last edited by a moderator: