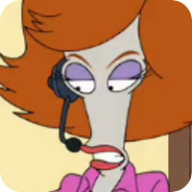 Can I transfer you to my manager?
Original poster
LURKER MEMBER
FOLKLORE MEMBER
Invitation Status
Writing Levels

Intermediate
Adept
Advanced
Preferred Character Gender

Male
Female
Genres

Adventure stories! They can be fantasy, modern, sci-fi, all kinds! Give me some good world travel stories and I'm all over it! I also enjoy romance stories and even though I tend to play females I love playing gay men.
"This is Mitsuki Nagano reporting LIVE outside the Tokyo Dome, in the heart of Tokyo Dome City where Sakura Musume has just finished another AMAZING concert! Singing their Oricon chart topping hit, Kiyomizu Dera! The whole crowd was abuzz with their performance and how could they not be?! This has got to be the best tour ending concert anyone has ever performed! What will their next move be? My sources say they'll be resting up and heading into the studio to start on their newest singles! A PV might be on the way before you know it! This has been Mitsuki Nagano, live outside the Tokyo Dome! Stay tuned after the commercial break when I interview some of the members and their manager and then we head out to the heart of Shinjuku where people have been talking about the recent meteor shower that was seen by countless spectators!"
In this game the players will be members or close associations of the hit pop idol band Sakura Musume! What nobody is yet aware is that they are all destined to be the greatest team of monster fighting heroes Tokyo has ever seen!
Recently in Tokyo people have gone missing and strange meteor showers have become an almost nightly occurance which are actually alien creatures landing. So far the idols haven't awakened to combat the threat but some are on the verge.
There will be one leader and one sub-leader of the band. Idols are not allowed to date under any circumstance, if they do so they will be removed from the band dishonorably.
This is what the Senshi uniforms look like, but they are colored based on the gemstone/element of the person
Bio Format:​
Name:
Nickname:
(Idols typically have cute nicknames given to them by fans)
Age:
(Idols typically range between 12 and 23)
Apperance:
Birthday:
Birthplace:
(Japanese only band~ Sorry!)
Favorite Food:
Likes:
Personality:
(Feel free to split on stage with off stage)
Strengths:
Weakness:
Gemstone/Element:
(For when they finally awaken)
Power:
(Start off with just one, but be prepared to update with growth!)
History/Background:
Voice Sample:
(Optional. If you have a specific voice actress or singer put a sample of their voice here, this is mostly just for fun)