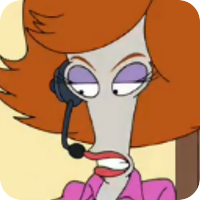 Can I transfer you to my manager?
Original poster
Roleplay Invitations

Group Roleplays, Chat Roleplays
Writing Levels

Intermediate, Adept, Advanced
Genders You Prefer Playing

Male, Female
Playing Style- Passive or Aggressive

I'm good with both! I can lead or follow and I'm equally okay with either. (Although it can change depending on the scene too!)
Favorite Genres

Adventure stories! They can be fantasy, modern, sci-fi, all kinds! Give me some good world travel stories and I'm all over it! I also enjoy romance stories and even though I tend to play females I love playing gay men.
Genre You DON'T Like

Smut. It's not that I dislike it, I just can't write it out, I'm better at just writing smut scenes by myself.
Mikoto Yoshizawa, the youngest member of Sakura Musume sat on her bed in the hotel looking out at the stars, dressed in a cute black kimono that the others told her to buy while they were allowed out shopping in Kyoto earlier today. The newspapers promised another spectacular show of the meteor showers that had been occurring the past few days. She sighed to herself and looked back down at her school books. It was hard work being a student, and even harder work juggling being a pop-idol on top of that. If she had any more responsibility she was probably going to buckle. At least her teachers were part of the studio so she didn't have to go to real school and get pestered all the time! Plus she had the other older girls to turn to for help should she need it.

Shooting another glance out the window she sighed again and tossed a stray strand of hair out of her eyes. Tomorrow was going to be a big day, first another concert here in Kyoto, then they headed out to Osaka for a concert, then they were heading back to Tokyo to shoot a promotional video and appear on Utaban, or one of those musical talk shows. But before any of that would happen they were going to have a meeting to discuss who the new band leader and sub-leader were going to be with the departure of their leader and sub-leader at the last concert, they were graduating and starting a sub-group on their own. Mikoto knew it wouldn't be her, she was still new to the band and wasn't the best singer but that was okay for her because she was improving, maybe one day when she was ready for it but until then she'd support whoever got the roles.

"I wish I had my telescope from home, maybe I'd see the meteors then, but then I'd be distracted from my homework. Life can be so unfair at times..." She shook her head and focused her gaze on her book once again, pencil scratching down notes in the margins. She prayed one of the other girls would pop into her room and give her a worthy distraction!

"Maybe I'll just turn on the TV...or I could always go see what the others are up to and get some help. I hate learning about the exports of Europe..." She said aloud, as she looked out into the hallway heading towards the other girl's rooms. Sure the hotel was nice but she didn't want to go wandering about, with a huff she sat back on her bed.