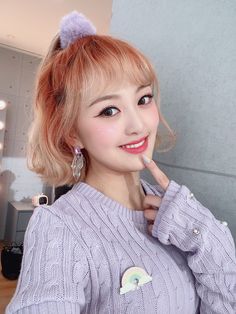 dance with the moonlight
Original poster
Invitation Status

Looking for partners
Posting Speed

Slow As Molasses
Online Availability

depends on my day
Writing Levels

Advanced
Adaptable
Preferred Character Gender

Male
Female
Nonbinary
Transgender
Agender
Nonbinary
No Preferences
hi guys! the names royal and i've been rping for roughly 12 years (been on and off with rp since 2019). i'm wanting to get back into rping so bad and figured why not and try my luck on here! below is what you can find about me! i'm currently in the mood for fandom rps!
i also rp on discord so if you would like to rp on there then just pm me for my discord! hope we talk soon!
if we do canon x oc, i'm willing to double up or do oc x oc

* = interest

- devil may cry *****
- super smash bros *****
- legend of zelda ****
- danganronpa ** (curious to see how an au would work!)
- the wolf among us *** (i have the perfect plot for this)
- persona 5 ****** (also would love to explore how an au with this)
- cooking companions **** (i'd love to work around a modern day au)
- doki doki literature club ** (okay but what if monika is actually in the world posing as a kpop idol?)
- jak and daxter ****** (oh my god seriously i need this in my life)
- fire emblem: three houses ******* (PLEASE GIVE ME POST TIME SKIP DIMITRI I BEG YOU. I NEED SCORNED LOVERS WITH HIM PLEASE I BEG.)
- im 21
- you can call me royal, red, klamath or whatever suits your fancy
- ive been rping for the last 12 years (on and off since 2019)
- i'm a college student so expect sporadic replies.
- im semi adv to adv. i match what my partners write. i write about six-ten paragraphs on average.
- im p flexible with whatever
- i have no triggers
- i can play almost any genders
- i can do any and all types of pairings
- i'm a kpop stan. (i'm actually really nice, bts fans makes other kpop stans like me look terrible
)
- i tend to fancast canon characters so if you ever want a realistic faceclaim for a cannon character, just ask!
- my good people in the world, please be 18+.
- no one liners please </3
- if you're gonna be gone/inactive tell and i will do the same
- dont kiss n diss. if you dont have muse anymore, tell me.
- if you have any triggers then pls tell me.
- i would prefer real life faceclaims but i can do anime if it comes to it
- supernatural themes
- aus (especially if it's a modern day or kpop au)
- angsty relationship dynamics (mainly things like lovers to enemies, scorned lovers, exes having unresolved feelings, etc.)
- a lot of other stuff, just ask
- furries/anthros (nothing against it, just not my style)
- rape/non-con/dub-con
- incest
- bestiality
- master/slave
- adult/minor relationships
i can do cannon/oc and oc/oc on any of these
angel beats
a:tla/lok
the disastrous life of saiki k. / saiki k. reawakend
supernatural (season 13)
sherlock (bbc)
south park (must be young adult to adult!)
lucifer (netflix)
teen titans (2003)
the wolf among us
fire emblem (awakening/three houses/three hopes)
super smash bros
bayonetta
devil may cry
cuphead
legend of zelda
danganronpa
ace attorney
ratchet and clank
persona 5
cooking companions
doki doki literature club
tekken
jak and daxter
obey me! one master to rule them all
pirates of the caribbean
avengers/mcu
i'm planning on transferring my plot i have stashed away into a thread so please do check back soon!
Last edited: