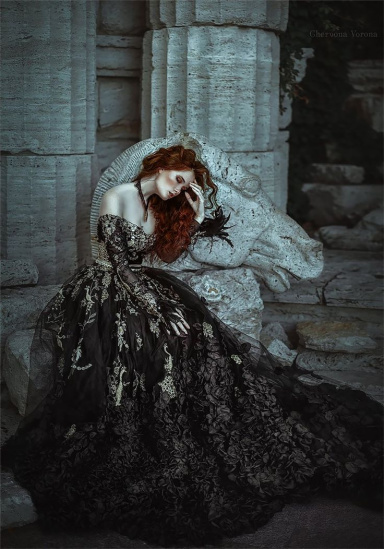 A Hopeless Romantic
Original poster
FOLKLORE MEMBER
Invitation Status

Looking for partners
Posting Speed

1-3 posts per day
One post per day
Multiple posts per week
1-3 posts per week
One post per week
Slow As Molasses
Online Availability

Mid-late afternoon|Early-late evening
Writing Levels

Intermediate
Adept
Advanced
Adaptable
Preferred Character Gender

Male
Female
Primarily Prefer Female
Genres

Romance|TV/Film/Book Fan-based|Historical Fiction|Modern Fantasy|Historical Fantasy|Mysteries|Crime Thrillers|Action-Adventure Thrillers|Supernatural & Paranormal|Science Fiction|Super Heroes|Mythology|Comedy & Humor
{All previous requests threads are closed}


Greetings and salutations, my loves; I hope everyone is doing well and staying safe!

So, as you can see, I'm currently seeking superhero AU romantic stories within the Marvel or DC universes. As well as finding a compatible writing partner(s) that not only helps move the plot forward; but who can easily match my post length; and who will also be willing to be friends with OOC (but it's not mandatory; I completely understand and will respect that. All I ask from you- my dear potential partner, is to be patient and cordial in return).

..............

| About Me |

- Ghost-friendly!
- I'm only comfortable with mxf romantic settings.
- I usually post multiple (4+) decent-sized paragraphs per reply and character.
- I only write in the third person perspective in paragraph format.
- I am double-friendly; I enjoy playing both (mxf) genders!
- I typically play characters who are in their late twenties to mid-forties.
- I can do Canon x Canon; Canon x OC; or OC x OC.
- I love playing female characters who are strong and independent (and who are also deeply flawed), but I also enjoy playing the quiet/observant and loving/protective females, too. And, as for my males, I love playing the dark, brooding (reclusive) ones who have mysterious pasts/and are struggling with their inner demons, as well as portraying courteous, protective males.
- I usually use realistic (celebrity/model) face claims for my characters' physical appearance (or just a written description).
- I struggle with some mental health issues (as well as social anxiety), so there will be days when I'm not feeling productive or social, so please keep that in mind.
- I'm not interested in planning/chatting as well as roleplaying off-site; I prefer to roleplay via PMs or public threads.

| My Partner |

- You must be 18+ years of age (preferably 25+).
- Please be double-friendly; or willing to play the male role.
- Please write in the third person POV perspective in paragraph format.
- Please be an intermediate, advanced roleplayer.
- Please only use realistic (celebrity/model) face claims (or a written description for animated settings).
- I'd prefer if your characters are in their mid-late twenties or older.
- Please actively participate in the planning process; I love bouncing ideas/suggestions back and forth with my partner(s).
- If doubling is to occur in the story, please put effort into balancing out both your characters respectfully.
- Please don't hound me for replies; if I haven't replied in a week or more, then PM me a friendly reminder.

...............

[Roles = You x Me]

...............​
MARVEL

{I will not play as/or against mentally or criminally insane villains}​
| The Avengers |

(I have not seen Endgame nor any of the connected Disney + Shows; except a few episodes of WandaVision)
- Hawkeye x Female OC
[Can double as Thor or Steve Rogers]​
| X-Men: 2000/2002 Films |

- Cyclops x Jean Grey
- Cyclops x Female OC
- Wolverine x Storm
- Wolverine x Female OC
[Can double as Wolverine or Iceman]​
| X-Men: '90s Animated Series |

- Cyclops x Female OC
- Wolverine x Storm
- Gambit x Rogue
- Gambit x Female OC
[Can double as Wolverine or Gambit]​
| X-Men: Evolution |

(I don't mind playing teenaged characters/canons)
- Cyclops x Jean Grey
- Cyclops x Female OC
- Wolverine x Storm
- Wolverine x Female OC
[Can double as Wolverine or Nightcrawler]​
DC

{I will not play as/or against mentally or criminally insane villains}​
| Batman: '89/Returns/Forever Films|

- Batman {Keaton or Kilmer} x Catwoman
- Batman {Keaton or Kilmer} x Female OC
- Thomas Wayne x Martha Wayne (I have an idea!)
- Hero/Vigilante OC x Female Vigilante OC
- GCPD Detective x Female Partner OC
- GCPD Detective x Female Hero/Vigilante OC
[Can double as O'Donnell's Robin]​
| Batman: '90s Animated Series |

- Batman x Female OC
- Hero/Vigilante OC x Female Vigilante OC
- GCPD Detective x Female Partner OC
- GCPD Detective x Female Hero/Vigilante OC​
| Batman: Arkham Asylum or City Games|

- Batman x Female OC
- Hero/Vigilante OC x Female Vigilante OC
- GCPD Detective x Female Partner OC
- GCPD Detective x Female Hero/Vigilante OC​
| Superman: '78 Film |

- Superman x Lois Lane
- Superman x Female OC
- Superman x Carter's Wonder Woman Crossover​
| The Lois & Clark Adventures Series |

- Superman x Lois Lane
- Superman x Female OC
- Hero/Vigilante OC x Female Vigilante OC
- Investigative Reporter OC x Female Hero/Vigilante OC​
| Superman: '90s Animated Series |

- Superman x Lois Lane
- Superman x Female OC​
| The Justice League/Dark Animated Films |

- Batman x Female OC
- Superman x Wonder Woman
- Superman x Female OC
- Jordan's Green Lantern x Female OC
- Constantine x Zatanna
- Constantine x Female OC
[Can double as Batman or Nightwing]​
|The Justice League/Unlimited Animated Series |

- Batman x Female OC
- Superman x Wonder Woman
- Superman x Female OC
[Can double as Batman or Stewart's Green Lantern]​
| Young Justice: Seasons 2-3 Only |

- Superboy x Female OC
[Can double as Nightwing, Red Arrow/Will, or Wally's Kid Flash]​
| Smallville |

- Clark Kent x Female OC (I don't mind playing as a high school/Senior student or as an adult)
[Can double as a sympathetic Lex Luthor]​
| Lucifer |

- Marcus Pierce/Cain x Female OC
[Can double as Lucifer]​
| Constantine Series |

- Constantine x Female OC​