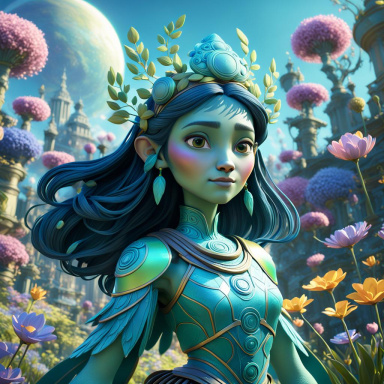 Creator of Worlds
Original poster
Roleplay Invitations

Not Taking RP Invites at this Time
Posting Speed

One Post a Day, A Few Posts a Week, One Post a Week
My Usual Online Time

Everyday
Writing Levels

Intermediate, Adept, Advanced, Adaptable
Genders You Prefer Playing

Male, Female, Androgynous
Playing Style- Passive or Aggressive

A little bit of both.
Favorite Genres

Fantasy, Modern, Magical, Sc-fi, Horror, Steampunk, anything really
Genre You DON'T Like

I don't really mind Yaoi but something that doesn't have a good plot.
Introduction
Welcome one and all to the Seasonal Island Kingdoms Interest Check Thread. This group roleplay aims to be a long-term endeavor for interested players to come back to on the regular. As the Game Master, I will do my best to lead the story forward. The genre of this roleplay will be a high fantasy story with medieval elements. To learn more about the specifics of this roleplay, read on.
The Archipelago of Yore
Amidst a vast ocean, there lay an archipelago of five mysterious islands monikered, Yore. Surrounding these isles is an enchanted force field that allows travelers in, but once in the barrier, there is no escape. As well, this field's enchantment warps each island's atmosphere and climate, so that; the first four isles have only one season all year round, and the last island has all four seasons in a cycle per usual.
Sprinfata
is the first island in Yore. It is of medium size for an island and has the most humid climate out of all isles. The charm makes the island experience a unique Spring atmosphere. This includes freezing the animals and flora in an adolescent stage so that they are perpetually younger versions of themselves. Sprinfata is a great place to practice your skills as the creatures here are not as threatening as other lands. The industry here is making textiles for themselves and other islands as exports. The king and queen of the island hold a very peaceful stance with all other powers as they rely heavily on their trade to survive.
Sumenoto
is the second island in Yore. It is the largest island out of all of them and has a hot climate with occasional thundering monsoons. The magic infuses flora and fauna with more energy, thus enlarging them and making them much more abundant across the land. The industry is made up of animal and plant agriculture. Thus spreading farmlands far and wide over the Sumenoto landscape. If you're looking for adventure, this island has many quests for you to try out. There is a lone king that rules with his council member's advice. He has long lost his wife to a strange disappearance and has remained suspicious of others since then.
Autunmei
is the third island in Yore. It is an elongated medium-sized island that imbues much magical energy. The climate is mild with cold winds. The enchantment impacts the island by continuously growing and decaying the flora. As leaves fall in the autumn, they do eternally on this island. Leaf litters the grounds as many forests make this isle their home. The fauna of this land are highly magical and have many unique properties when used correctly. This makes the industry for Autunmei much more potent as they create potions and talismans from the many ingredients found on the archipelago. A Queen and her council rules over the island and sees to the mystical knowledge that they possess.
Winturof
is the fourth island in Yore. It is a smaller island with many mountains dotting its surface. The climate is particularly nasty compared to the other islands, with heavy snow falling across the land for most of the year. The few creatures that do call this isle their home are fearsome ancient beasts that are a force to be reckoned with for sure. They are wisened to the freezing temperatures and know how to navigate the terrain with ease. With plenty of caves set into the island and mountains, the people of Winturof resort to mining as their industry. The King and Queen of this isle are an older couple that has ruled the frozen wastes with the help of a small council. They seek to overtake the Freeland of Nuetolam but have yet to make any moves.
Nuetolam
is the fifth and final island in the Yore Archipelago. It is the second-largest island, and its climate varies from month to month. Unlike the other kingdoms, Nuetolam is governed by a council of elders that do not hold more power over one or the other. Their industry is crafting armor and weapons of all sorts. The island is filled with various beasts and flora of all shapes and sizes. Most of them are very dangerous, so the industry helps with that too. Overall the elders seek to keep a peaceful stance with other islands, but if need be, they will defend their homeland.
Adventures Abound
Since this is a long-term roleplay, I prefer if the players experienced Yore and all it contains before employing a set plotline. However, there are many side plots available to be used if your characters happenstance upon them. This game is all about exploration and having many adventures in the Seasonal Island Kingdoms. Who knows what may happen along your path, it is ultimately your choice.
Roleplay Perks
As a GM, I enjoy spicing up my roleplays with 'perks' of all kinds. For Seasonal Island Kingdoms, there will be about eight perks at play in the game. These perks will have a brief explanation about how they work below.
Experience Points and Leveling System
When your character performs certain activities in-character, they will receive experience points. As your points accumulate, you have the chance to level up. As your level increases, so do your abilities and skills; you even acquire three static rewards and one personalized reward for your character.
Hidden Object Game System
This system is utilized by my GM posts in-character. I will describe various items hidden within the scene of the IC. If you happen to see an item you require, write out them trying to obtain it in your post. However, you will not automatically receive the item. It is up to the random number generator to decide if you actually wind up getting it. If the RNG ends on an even number, you won't have to face anything and earn the item. If it ends on an odd number, there will be difficulties in you taking it. Overall this perk allows your characters to obtain unique items for their possession.
World Recipe Book
This perk goes hand in hand with the Hidden Object Game System. On the Archipelago of Yore, there are many items that you can collect to craft various recipes. These recipes allow you to make high-level items and other tools for your journey across the seasons. A ledger for all the recipes collected and crafted will be among the extra threads when published.
Classes
Within the magical energy of the islands, there are seven classes that characters can align with; Protectors, Soothers, Enchanters, Planters, Rangers, Philosophers, and Charmers. These classes help the story move forward as they are essential for the survival of the islands. Protectors are the Warriors of the islands, they fight off the beasts and protect the people of the kingdoms. Soothers heal the wounded of each land, lending a hand to those who need it most. Enchanters are the mages of the islands; they seek magical knowledge and items. Planters are the tenders of the ground in the archipelago. They offer insight into the geology of the islands and what we can do better for them. Rangers are the skilled archers and hunters of the islands. They are quick-footed and the best navigators for uncharted territories. Philosophers are the deep thinkers of the Seasonal Island Kingdoms. They are the best for solving difficult predicaments and thinking of out-of-the-box inventions. Finally, Charmers are the beast tamers of the island. They can use their wit to calm even the wiliest animal into doing what they ask. They may also adopt wild animals as pets or even mounts.
Class Attribute Abilities and Points System
Each class has an attribute that showcases the core abilities that you have as a member of that class. With each level up, you will gain points to be allocated to the attribute of your choice. As well, every so often, your character will acquire another ability in their specified trait. Strength, Endurance, Wisdom, Willpower, Agility, Intellect, and Charisma are the seven traits each character will be assigned for this roleplay perk. Each attribute will start with three abilities to spend your accumulated points on. Each point spent on your skills will grant your character more power when using it. For every class, there is a specific attribute connected to it. Strength is for the Protectors Class, Endurance is for the Soothers, Wisdom is for the Enchanters, Willpower is for the Planters, Agility is for the Rangers, Intellect is for the Philosophers and Charisma is for the charmers. Choose wisely when spending points as the outcomes may vary.
Character Occupations
With each island, there are a variety of jobs your character can sign up for. With the completion of a job by post in the IC, your character earns currency. This currency is used in the various markets to buy items of all types.
Inventory Slots and Trading System
Yore's coin is called Seasol. With your currency, you may buy different items. In the beginning, there will be only five inventory slots you have to utilize. As you level up, you can acquire more slots. Each island has many markets to browse for items. Some places may even have quest items. It is up to your character's initiative to find such places along their journey.
Quests
All around the islands, there are quest boards that state the countries needs. Every mission is measured differently, depending on your level. Each journey rewards you with currency, items, experience, and ability points for your classes. These quests are a great way to go out and explore the islands to the fullest. You may even meet some peculiar people along the way.
What do you think?