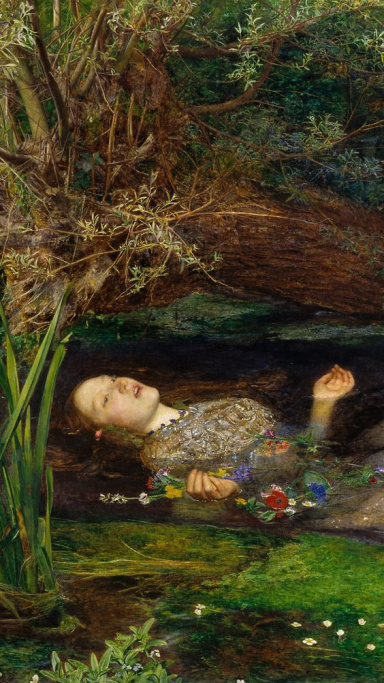 a god among men
Original poster
SECURITY LEAD
SECURITY DEPARTMENT
FOLKLORE MEMBER
Invitation Status

Look for groups
Looking for partners
Posting Speed

1-3 posts per week
One post per week
Slow As Molasses
Writing Levels

Adept
Advanced
Prestige
Adaptable
Preferred Character Gender

Male
Female
No Preferences
Genres

Slice of Life, Horror, Fandoms, Superheroes, Crime, Drama, Grit, Supernatural, Light Sci-Fi, Modern Era, Dark Themes
Hello! As the title suggests, I'm looking for a few new writing partners. I hope you'll find something interesting below.
⌈
RP Resume
⌋
Please check it out beforehand <3
​

About Me: ​
I write third person, past tense posts and would consider myself to be an adept or advanced writer. I like long posts with lots of description and RPs that focus on character development as well as plot.​

I'm female but I play a lot of male characters. I'm comfortable playing any gender.​

I'm also comfortable with all orientations (M/F, M/M, F/F) Although I don't do a lot of F/F, that one depends on the chemistry.​

I don't reuse characters because I create all of them on the fly when the RP starts. My CSs are hilariously minimal and I always use real people (actors/models) for face claims. I don't like playing against art or anime FCs.​

I'm indecisive as hell and will generally let you make decisions during the initial plotting stages but I contribute to the plot from start to finish and don't mind leading a story if you're a little more on the passive side.​

I can post anywhere from once a day to once a week. If something comes up that keeps me from posting then I'll be sure to let you know.​

Communication in general is important to me because RP is a shared experience and I always want my partners to be happy. I like to chat OOC with people because being friends makes completing a story a lot easier.​
What I'm looking for:
An adept or advanced writer who is comfortable with post matching in terms of length and style.
Someone who plays all genders and orientations.
A writer who gets excited and actually wants to plot rather than just make some characters and jump right in.
Someone who posts 2-3 times a week and will let me know of any extended absences or hiatuses beforehand and won't just leave me hanging.
Someone who has their RP Resume filled out.
A friendly person that doesn't make me feel awkward for just saying hello!
⌈

Interested In

⌋
Pale Green

= preferred role
* = craving
​
⌈ Keywords/Themes ⌋
​
Dark and Gritty Settings

​

Anything set in the 80s or 90s

​

May-December Relationships **

​

Isolation

(mental, physical)

​

Reanimation

(not zombies) **

​

Natural Disasters/Apocalypse

​

Combining Anything On This List

​
⌈ Pairings To Build A Plot Around ⌋
Addict/Addict

Cop/

Serial Burglar

Survivor/Survivor

(monsters, disaster, etc.)

Demon

/Human

Spy/Spy *

King/

New Queen

(second wife or something, we'll figure it out)

Boss/Employee
⌈ Fandoms ⌋
A Note

When it comes to fandoms, I mostly stick to Canon/Canon pairings because those characters are already interesting and I want to explore them more. If the world is smaller then I don't have a problem with OC/OC

I'll never do Canon/OC. Don't ask me.

DC Comics

I've played a lot of DC characters over the years, but I'll pretty much take a shot at anyone I'm familiar with. Here are some pairings.



Jason Todd

/Roy Harper


Jason Todd

/Tim Drake


Dick Grayson

/Roy Harper


Dick Grayson

/Wally West
Bruce Wayne/

Zatanna Zatara


Bruce Wayne/Clark Kent
Tim Drake/Conner Kent


Kara Kent

/Owen Mercer
Hal Jordan/Barry Allen

I have a few plots but nothing major

The Hunger Games *

OC/OC friendly
Creating Arenas is my favorite thing



AU!Older Prim

/Gale *
Gale/

Madge


Haymitch/Maysilee
Katniss/Peeta
Katniss/Gale

I have a few vague plots.


Star Trek/RPF

Canon/Canon only. My knowledge of the world is extremely limited.



Kirk

/Spock **


Kirk

/Bones *

And because I couldn't justify an entire slide for two pairings, I'm also shamefully interested in RPF. Yes, Real Person Fiction because I was so into Star Trek a few years ago that something very odd ended up becoming my OTP. I don't think anything I write is real, by the way, they're just characters at this point.
Stop judging me.



Chris Pine

/Zachary Quinto


I also play other actors in that social circle.

Harry Potter

I'm iffy about this and it's hard to keep a muse for the world but I miss some of these characters. If you want to do this, we have to come up with a really epic plot or else I'll just drag my feet because I suck.



Draco Malfoy

/Harry Potter


Draco Malfoy

/Ron Weasley
Hermione Granger/Harry Potter


Hermione Granger

/Ron Weasley
Fleur Delacour/Bill Weasley
Bellatrix Black/Rodolphus Lestrange
Lucius Malfoy/Narcissa Black
James Potter/Sirius Black
Sirius Black/Remus Lupin
Victoire Weasley/

Teddy Lupin



I have one flimsy nextgen plot.

Misc.

Random things that I'm not going to bother with individual slides for:

Pacific Rim (OC/OC)
American Horror Story (OC/OC only, Murder House or Coven)
X-Men First Class (Hank/

Alex

*)
Chicago PD (

Erin

/Jay)
The Americans (OC/OC)
Skins
I'd like to keep this thread clean for updates, so
PM me if you're interested!
Last edited: