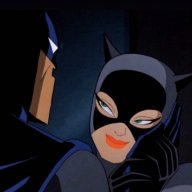 Posting Speed

1-3 posts per day
One post per day
1-3 posts per week
Writing Levels

Give-No-Fucks
Intermediate
Advanced
Adaptable
Preferred Character Gender

Male
Female
Primarily Prefer Female
Genres

Fandoms - From TV shows, movies, anime, and manga. Different pairings. Insane asylum. Anything that involves kidnapping. Yeah, I am strange like that.

Hi, I am Yuna.

I am in pursuit of more partners to keep myself busy when I am not with my significant other.

I'm 24.
Role playing for 12+ years.

I do reply at least once a day, which I expect in the same rate. No one liners. A paragraph, or more, is fine with me. I double in fandoms, and I am okay with playing male.

>>Interests
Characters in parentheses is what I prefer you to double as, I can play any of your choice.

Harry Potter (Draco, Severus, Sirius)
Lord of the Rings (Haldir, Aragorn, Faramir)
Pirates of the Caribbean (Jack Sparrow, James Norrington)
Hunger Games (New Characters)
Marvel Universe (Steve Rogers, Logan, Tony Stark, Thor, Loki)
Inuyasha (Sesshomaru, Naraku)
FullMetal Alchemist (Roy Mustang)
Fruits Basket (Hatsuharu, or next gen)
Ouran High School (Kyouya)

Hero/Villain
Arabian Princess/King of Thieves
Native/Outsider
Space Outlaw/Bounty Hunter
Gypsy/Priest
Gypsy/Pirate
Governor's Daughter/Pirate
Crime Boss/Bodyguard
Lycan/Mortal
Vampire/Mortal
Queen/Assassin
Queen/Knight
King/Servant
Boss/Employee

PM if interested!
Ask if I didn't list anything in specific!​
Last edited: