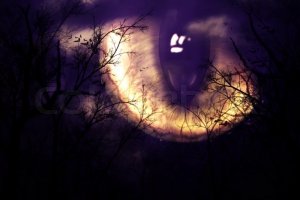 The Beast lingers just beneath the surface~
Original poster
Invitation Status

, ,
Posting Speed

Multiple posts per day, 1-3 posts per day, One post per day, 1-3 posts per week, One post per week
Writing Levels

Intermediate, Adept, Advanced, Prestige
Preferred Character Gender

Male, Female, Primarily Prefer Male
Genres

Dark Subject Matter, Post Apocalyptic, Apocalyptic, Yaoi, Romance, Fantasy (usually Urban fantasy, but I've done high fantasy before too), Horror

Hey it's Vari Again~

I'm looking for some RP partners. I'm open to alot...with the exceptions of Smut, Yaoi, and Yuri. It's not that I have anything against any of those because in RL I have alot of Friends that way. I just prefur Hetero Pairings. I"m a sucker for Modern Day Fantasy Romance~ I"m looking for someone who has some ideas they would like to RP. Prefurable a one on One but A small group is Fine. Just PM me or leave a Comment here. I'm on Iwaku often so I should get back to you fairly quickly! Hope to hear from some of you!