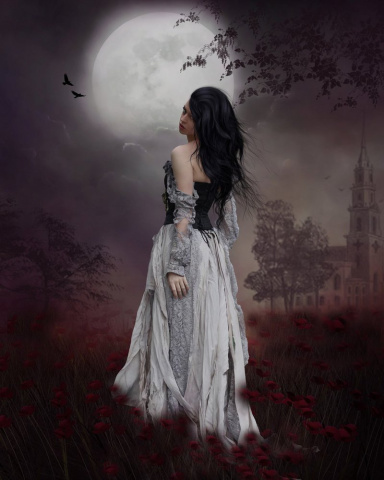 Shinigami: Death God
Original poster
Invitation Status

Look for groups
Looking for partners
Posting Speed

1-3 posts per day
One post per day
1-3 posts per week
One post per week
Slow As Molasses
Online Availability

Varies no exact time to be exact
Writing Levels

Intermediate
Adept
Advanced
Prestige
Adaptable
Preferred Character Gender

Female
Futanari
Primarily Prefer Female
No Preferences
Genres

Fantasy,Historical, Romance, Modern, Modern-Fantasy, Libertine, Adventure , Disney and Sci-Fi

(Read all before you PM or post. Updated often )

I DO NOT RP OVER PM

Okay so I get ideas daily but also have ideas that don't take off in group roleplay. Okay so I do have a few rules when it comes to role playing with me.

Please bring ideas to the table.

Looking for a more Dom Male . Can do Dom for fxf.

Rules

Forum rules

No GMing

No mary sue or Gary stu

No op you can get hurt

No anime

Dont control other's characters

No one liners ( this is huge, 2 paragraph minimum.)

Third person only

Bring ideas to the table don't just rely on me

All listed below a big fat Yes:

Gore
violence
blood
cursing
romance

I want someone who will reply and not drop the rp. So if your just going to drop please don't pm me.

M

and

F

.

I don't play males

. Or I can double characters one male one female. only way I will play a male.

I can be persuaded to do

F

x

F

Okay so after all that I will give you a gist of Genres I like.

Fantasy
Realistic
Futuristic
Historical eras ( medieval and Salem witch trials etc.)
Romance
Adventure
Horror
Mix of each
No anime

Pairings don't have plots yet but we can come up with it together

open for enrollment

What I really am craving marked with




What Role I will choose




Closed Till further notice: due to already being used or over done for me

Supernatural and human parings:

[

Werewolf x human or both
Fae x human or both Vampire x human or both have a plot for this
Siren x --------
Fallen Angel x Human
Supernatural Hunter/Partner
Supernatural Hunter/Client
Anything else you can think of

]

Slice of Life:

Dancer x Dance partner
Cult

Soldier/ soldiers wife a return home from tour

Detective x Victim

Serial killer x Helper
College student × exchange student

Naval seal x Naval Seal

Ghost team Leader x Ghost Team First Mate

Bad Boy x New Girl (can be realistic or not college age obviously )
Anything with pregnancy Country Singer/Pop Singer
Stranded Crash Survivors
Western
Club Owner/Dancer
FBI Agent/Protect Witness
Professor/Student
Singer/Band Manager
Band Member/Band Member
Lingerie Model/Photographer
Adult Film Star/Producer
Female Crime Boss/Undercover Agent
Casino Owner/Cocktail Waitress
Movie Star/Bodyguard
Movie Star/Director
Car Mechanic/Rich Woman
Barkeep/Outlaw
Crime Boss/Lawyer
Crime Boss/Police
Professor/Student
Police Officer/Police Officer
Coach/cheerleader
Inmate/cop

Lonely Housewife/Neighbor's Son

Outlaw Biker/Police Officer

Jock/Nerd-Goth

Female Gang Leader/Male Runaway

Country Girl/Country Boy/girl
Country Girl /City Boy/girl
City Girl /Country Boy/ girl
Normal Girl /Gang Member
Dancer /Normal Guy
Dancer /Jock of Any Sport
Dancer /star Player of Any Sport
Police Chiefs Daughter/Male Gang Member
Police Chiefs Daughter/ Male Gang Leader
Rancher's Daughter /Ranch Hand
Rancher's Daughter/ Ranch Foreman

Medieval/Witches/Gypsy/Fantasy:

Masquerade

Assassin x Assassin

Knight in shinning armor x wanted Thief/ lost princess

Bounty hunter x Bounty
Witch and her Familiar Salem witch x witch Hunter
Carvan Gypsy x Detective or Hunter
Gypsy x Gypsy other clan Thief/Princess
Thief/Guard
Witch Gypsy/Knight
Witch Gypsy/Prince
Mistress/Knight Werewolf King/Baroness(Victorian Era)
Werewolf King/ Vampire Queen(Victorian Era) Executioner/Evil Queen
Executioner/Princess
Ice Queen/Fire King
Ice Queen/Ice Warrior
Rebel/Princess
Mercenary/Mercenary
Dragon King/Human Queen
Dragon Rider/Dragon
Warlock/Queen
Warlock/Princess
Dragon Queen/Dragon Slayer
Dragon Queen/Dragon Guard

Morgan Le Fey/ Arthur Or something like this

Enchantress/ King or human
Royalty x Non-Royalty

Arranged Marriage have a plot

Assassin x Target
Princess x Prisoner Skeleton King/Mistress
Skeleton King/Evil Queen Mage Knight/Queen
Mage Knight/Princess
Demon Queen/Human Hero Bodyguard
Demon King's Daughter/Human Hero Bodyguard
Demon King/Female Human Bodyguard Spider Queen/Knight
Scorpio Queen/ Knight or human or Spider king
Dark Elf Queen/Human Knight
Dark Elf king / human female Alchemist/Baroness
Alchemist/Countess Daughter
Male Gladiator/Female slave ( kinda like Spartacus)

Fantasy

:

Pirate x daughter of a ex pirate captain
Goblin king x Dark Fae ( goblin king from the tenth kingdom) Villain/Villainess
Greek Warrior/Greek Goddess
Succubus/Master
Sith/Sith
Egyptian Priestess/God

High Priest/Pharaoh's Daughter

Female Demon/Priest

Female Demon/Demon Hunter

Mortician/Vampire
Pirate/Sea Goddess

Pirate/Gypsy

Explorer/Amazoness
Test Subject x Test Subject Cirque Performer x Cirque Performer have a plot kinda
Zombie or nuclear Apocalypse Elf Princess /Elf Prince
Elf Princess /Elf Knight
Elf Princess / Elf Ranger
Elf Princess /Human Prince
Elf Princess /Human Knight
Elf Princess / Human Ranger
Female Werewolf Pack Leader /Male Werewolf Pack Leader
Female Vampire Clan Leader /Male Werewolf Pack Leader
Female Werewolf with Child /Male Werewolf Pack Leader
Female Vampire with Child/ Male Vampire Clan Leader

Animals:

Any animal you can think of.

Futuristic:

Something Futuristic

Time traveler x Back in time Character
Futuristic Apocalypse

Western

Horror:

Anything Horror- mostly serial killers or ghosts

Zombie Apocalypse

Demon Hunter/Doll

Angel/Devil's Mistress

Female Angel/Devil's Son

Fandom: all Original Characters:

Book's:

Warrior cats
Siren
Tuck Everlasting
MorganVille Vampires
Phantom tollbooth

Video Games:

Call of Duty:Ghost
Red dead redemption

Tv shows:

Skins U.K. version
Law and Order Svu
Hero's
Outlander
Camelot
The 100
The Following
Tudors
Harper's Island
Gotham
Sons of anarchy
Reign

Movies

:

The Tenth Kingdom

Chronicles of Narnia

Musicals

: Les Miserables
Wicked
Phantom of the opera
Rent
Sweeney Todd

Much more

Plots

:

Last Tsar has a modern day Anastasia plot to it. For more pm me.

So I have a Vladimir rp kinda mix of Dracula untold and something I made up I would play his wife but we start before they met how they came together.

Please pm me for more details. This is just a plot over view it will be a long term rp please like medieval vampires, longer posts.

Wellthis one seems to be cursed every time I try to do it mypartner leaves

I really really want to do a story where the king of Scotland's decree for a Laird to Marry a low lander woman. She isn't what he excepted though when he goes to pick her up. She is witty fiery smart and knows medicine how to ride and shoot a bow and arrow un like most low lander woman so it is action andromance filled she falls for him later on but at first she dislikes him and his men. She tries to run but hecatches her.

Talk soon.

Ps. I am so willing to accept ideas.

To make sure you have read it all please pm me with

Suffering In Silence

some where in your pm please and thank you.

​
Last edited: