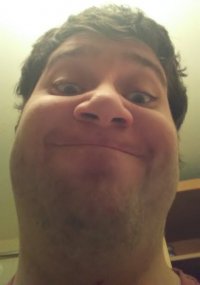 Previously Gwazi Magnum
Original poster
Continued from the body cameras on Police thread.
I have a friend who is a Psychologist who was talking about something similar. She thinks that because our system is designed to bring children away from there parents for 8+ hours a day, that it actually hinders human behavioral development.
I can see this being a thing. O__O But I think it makes a huge difference in WHAT people are learning in school too. School can be a great way to learn proper human behavior and relationships and how to function in society. But these days they keep you sitting silent in a desk writing, writing, writing for classwork on subjects - while really cool and good to know - isn't really applicable in every-day life for most people.
Well learning social norms and being socially developed are two different things.

One if they wished could easily learn to feign/act among human beings by adopting and imitating their social norms.
But that is at the end of the day learning how to act.

While time with (supportive) parents can help one develop in a way that they feel loved and supported.
And that's what would reduce crime rates, not knowing when the proper time to shake a persons hand is.

That is also true. School's are getting rather notorious for teaching stuff that the majority of people won't use in their life, due to the reasoning that a few people might need it.
In other words, making a lot of courses which should be electives mandatory, while ignoring stuff like learning about their legal rights, mental health etc.

Though School (at least Kindergarten and lower) is actually seeing a rather extreme change in this regard.
Back in the "Things you learned from work" thread I went on for a quite a while about issues with ECE (Early Childhood Education), one of which was their Play to Learn style.
The intention behind it is good, get children away from just doing work sheets all day long and get them engaged, have fun while learning.

The issue is the current approach is focusing too heavily in the other direction.
They allow the child so much freedom, and avoid stuff like worksheet's so much that often times the only way a child is going to learn the math, english etc. needed for the rest of school is if the child themselves shows a personal interest in it. If they don't, they'll end up barely understanding it, which will put them behind in Grade 1 and end up causing a snowball effect.
Yeah, and I get that. But I don't believe school is geared toward learning social norms or social development. I don't thing its their job, nor do I want it to be.

I learned more from my parents than any other person or organization (school for example) in my life.

I feel like parents no longer feel that this kind of relationship with their children is necessary as school as seemingly weaseled its way into children's lives via government instruction. That's pretty much what Common Core is about.
Social Norm's I agree with. Those vary too much within one's own culture to begin with.

Social Development however? That can influence mental health, which has a direct effect on a child's ability to perform well in School.

Stuff like that should be a focus of the School if they want their students to do well, especially for students whose parents are failing to provide it.

Which could be for a number of reasons:

Abusive Parents
Parent's are always working
Parent's are often absent
Child is an Orphan
Parent might not be mentally fit for it themselves
Marital Issues

etc.

We can't just say "Make the parents do it" because then children are bound to fall through the cracks.

Family life is definitely important, and School should be mindful of that, but in cases where family fails to deliver the school needs to be able to make up for them.

Then that's great. I have a friend from High School whose the same way.

Another never graduated High School, but is now in college because he taught himself instead.

But if the parent's fail to deliver, we need some way to help the child.