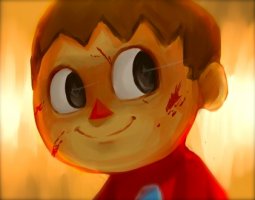 Hi-def
Original poster
LURKER MEMBER
FOLKLORE MEMBER
Preferred Character Gender

Male
Genres

Fantasy, Horror and Sci-fi. I'll try basically anything though. I also love strange and unusual RP genre concepts. Different is good!
SATELLITE 15
a hellish trip into the unknown and uncharted


View attachment 1935
The space station known as Satellite 15 loomed on the horizon as the small drop ship carrying the crew made its way through space. They were a small crew, only 4, but what they lacked in numbers they made up for in skill and weaponry. It was thought to be a simple rescue mission, but the crew knew better. After all, sending a highly trained - highly armed - special ops team into space warranted more than a simple rescue mission.
They would be making a triumphant stand for humanity in the face of the unknown and uncharted. Whatever hell awaited them would be unlike anything they had seen before. Anticipation was high, and as the Captain prepared to make the drop, he thanked god that he wouldn't be leaving the ship.
Finally, the red lights that had remained dormant until now, blinked in rapid succession. It was time. The moment of truth. Once they stepped outside the threshold and onto Satellite 15's dock, there would be no turning back.
​
<object height="385" width="480">


<embed src="http://www.youtube.com/v/IcrEJ01zv7U?fs=1&hl=en_US" type="application/x-shockwave-flash" allowscriptaccess="always" allowfullscreen="true" height="385" width="480"></object>


​
Lance silver, the team's deep space mobile radio operator, nervously flicked a brass zippo in his hand as the indication lights shot their red glow throughout the ship. He wasn't so much nervous about the mission, hell he had been on dozens of rescue mission, he was nervous about the crew. Were they reliable? Were they experienced? He didn't know anything about them other than that they were hand picked by the commanders, and quoted as "being the best we have to offer", but how was Lance to trust the same people that had lost contact with the crew of Satellite 15? He shook it off, they were good…they had to be, they were all each other had until the mission was over.
A slow, mechanical ~Whir~ was heard as the pressurized doors opened.
"Ok, guys" Said the Dropship Captain "It's a go. Disembark"
They stepped off the ship into the holding area that would link them to the massive inner-core of Satellite 15.
Lance scanned the abandoned area. It looked like it had been out of commission for years, not weeks. He flipped on his radio, the one link they had to earth, and made his way slowly into the space station.
"Ok, keep it tight guys. We'll be in and out and home before we know it." Said Lance, Knowing his statement was false.
Once inside the main entrance to Satellite 15, the Crew saw just how dead this place really was. The deep sound of outer-space could be heard through out the ship, it was menacing and magnificent, the tell tale sign that none of the station's machinery was online. Save for a few emergency lights that flickered absently into the air, there was nothing. No indicator lights, no computer screens, no beeping of various monitors and regulators, no nothing. It was empty and apparently deserted. A slight chill went down Lances' spine as he looked to his crew with a reluctant look of dread on his face. It appeared that his suspicions were confirmed: Something had killed - or was killing - the crew of Satellite 15.