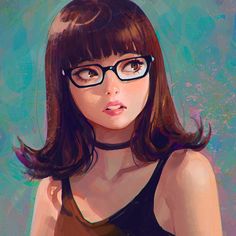 Olives and Fear
BITE Fall Community Pick
"Hmm. To an Elite, I suppose Upper and Lower makes little difference. We're all helpless prey." Vice's voice held a calmness he didn't feel, carrying no weight behind his words. He was merely stating the truth. A much more cynical and unprompted response than he would normally give voice to. Dangerous, that. He was having a hard time differentiating between unrestrained freedom and filterless impulses. That would require time to learn.
The drink he had chosen had some serious kick behind it, something he had rarely allowed himself to enjoy in public. Another rebellious behaviour, childish and insignificant, but to him it felt right, and deserved. The alcohol tasted foul on its own, and even worse combined with the lingering taste of the cheap cig he smoked outside. Vice resisted the urge to spit, instead dousing the odious concoction in his mouth with more alcohol.
"Relax," he told the girl, Zuri, noticing the expectant look in her gaze, "...we had a business transaction, not slept together. I'm not going to hold it over your head every time we talk." Not when I don't need to, he thought. A debt is much more than its payment. A debt is having the position of power for as long as it is not called. Vice knew the true value of favours. It was why he was nearly broke, a fair price in exchange.
The spokeswoman's speech failed to impress him. In fact, it sounded as empty as the speech his Captain gave during mandatory training segments about the importance of serving the people, which is to say he didn't mean a single word of it.
"Sounds like a load of crap to me." muttered Vice to no one in particular. "It's always about money. Either that or they're bored." His resentment for people in power was speaking, not him. Logically there could be many more possibilities, even humane ones, but those he chose not to believe or consider.
"What do you think? Care to find out?" Zuri struck him as someone who would have conclusions of her own. "Care to find out Matrikt's real intention? You always seem to be drawn to mysteries, especially when they seem the like worst idea to be looked into."
---
Interaction:
@Kuno
, @anyoneelsewhowantstotalkidkgoaheaditsyourchoice
Last edited: