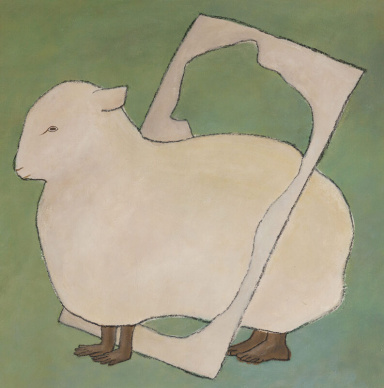 consistently inconsistent
Original poster
Roleplay Invitations

Group Roleplays, One on One Roleplays, Chat Roleplays, Not Taking RP Invites at this Time, Private Convo Roleplays
Posting Speed

A Few Posts a Week, One Post a Week
My Usual Online Time

I check as often as I can.
Writing Levels

Intermediate, Adept, Advanced, Adaptable
Genders You Prefer Playing

Male, Female, No Preferences
Playing Style- Passive or Aggressive

Both.
Favorite Genres

Fantasy, Realistic/Modern, Magic, Scifi, Romance
Genre You DON'T Like

I am generally not a huge fan of RPing Fandom, but it can depend.
CS INFO
>Try to aim for some funky junky cyberpunk names! Take a normal name and fuck it up. E.g, Jessica - Jezyka
>Characters can be of upper or lower class, not elite.
>Written appearance: picture is appreciated, no anime photos allowed. Realistic or real photos.
>For power creation or technological augmentation, please do not hesitate to message me, even to bounce off ideas, ask clarification questions, anything at all!
>Power creation: include a section for LIMITS and make sure it is BALANCED. Otherwise, there are no power restrictions, as long as it's realistic… as realistic as it can get.
>Go wild with your tech augmentations. Make them do anythiiiiiiiing. Just keep in mind that tech

augmentations

cost money - lower class citizens are likely to have less

augmentations

than most. And remember that everyone has the standard implant (see lore)
>Every metahuman has a "glow" color; the color their eyes [and possibly powers] glow when they use their abilities. A color is specific to a person. Pick a color! (Please include a hex code!)
>Feel free to edit the coded CS as you see fit, create your own, or simply fill out the following skelly:
Name:
Age: (18-40)
Sex:
Date of Birth:
Class: (lower or upper)
Height:
Weight:
Written Appearance:
Personality:
Backstory:
Powers:
Technological Augmentations:
Glow:
If you need help with the coded cs, ping rissa on discord #3339
​
[div= max-width: 845px!important; height: auto; margin: 0 auto; background-color: #000; color: #0EAB3D;][div=padding: 4px;]


[div= display: flex;] [div= flex: 1;][div= font-weight: bold; text-align: center; text-transform: uppercase; font-size: 2.5em; color: #39ff14;] [font=Bungee Hairline]character name[/font][/div][/div][div= flex: 1; font-size: 0.89em; font-variant: small-caps; color: #AD2962; letter-spacing: 1.5px; margin: 5px;][b]age:
sex:
date of birth:
class:[/b] (upper or lower) [/div] [/div]

[div= max-width: 795px!important; height: auto; margin: 0 auto;][div= display: flex; ][div=flex: 1; margin: 5px; border-right: 2px solid #601BB5; border-top: 2px solid #601BB5; ][div= text-align: center; font-family: Bungee Hairline; font-size: 1.8em; letter-spacing: 1.5px; font-variant: small-caps; font-weight: bold;]physical[/div][div= font-family: Courier New; font-size: 0.87em; padding: 9px;]
[b]Height:[/b]

[b]Weight:[/b]

[b]Written Appearance:[/b] Suscipit eleifend luctus. Maecenas consectetur accumsan tellus a sagittis. Nunc ac ipsum nec nunc dictum maximus. Ut augue eros, imperdiet sit amet velit nec, placerat fringilla nulla. Suspendisse vehicula euismod ex, eu commodo sapien. Maecenas quis pharetra ipsum. Nulla vulputate nulla eget rutrum tempor.

Aenean cursus tincidunt lectus, ut efficitur tortor tempor in. Vivamus nec eleifend leo. Phasellus lorem lorem, tempor et quam eget, imperdiet fermentum nisi. Integer vestibulum euismod purus, sed condimentum elit posuere vitae. Mauris ut mauris sit amet est gravida aliquam sit amet ac ipsum. Ut viverra viverra odio, non sollicitudin nibh tempus nec. [/div][/div][div=flex:1; margin: 5px; border-left: 2px solid #AD2962; border-bottom: 2px solid #AD2962;][div= text-align: center; font-family: Bungee Hairline; font-size: 1.8em; letter-spacing: 1.5px; font-variant: small-caps; font-weight: bold;]mental[/div][div=padding: 9px; font-size: .87em; font-family: Courier New;]
Pellentesque suscipit eleifend luctus. Maecenas consectetur accumsan tellus a sagittis. Nunc ac ipsum nec nunc dictum maximus. Ut augue eros, imperdiet sit amet velit nec, placerat fringilla nulla. Suspendisse vehicula euismod ex, eu commodo sapien. Maecenas quis pharetra ipsum. Nulla vulputate nulla eget rutrum tempor.

Aenean cursus tincidunt lectus, ut efficitur tortor tempor in. Vivamus nec eleifend leo. Phasellus lorem lorem, tempor et quam eget, imperdiet fermentum nisi. Integer vestibulum euismod purus, sed condimentum elit posuere vitae. Mauris ut mauris sit amet est gravida aliquam sit amet ac ipsum. Ut viverra viverra odio, non sollicitudin nibh tempus nec.

Donec ac libero ut augue egestas tristique. Sed euismod, nulla ut rhoncus pharetra, arcu libero porta dolor, at venenatis nunc nulla at lacus. Vivamus quam dolor, dictum vel volutpat a, ullamcorper id velit. Fusce molestie mi sapien, sodales ultrices lacus tempus id.[/div][/div][/div][/div] [/div]

[div= max-width: 795px!important; height: auto; margin: 0 auto;][div= text-align: center; font-family: Bungee Hairline; font-size: 1.8em; letter-spacing: 1.5px; font-variant: small-caps; font-weight: bold;]backstory[/div][div=font-family: Courier New; font-size: 0.87em; padding: 9px;]
Lorem ipsum dolor sit amet, consectetur adipiscing elit. Aenean aliquam ipsum ac neque pharetra sagittis. Vivamus ultricies aliquam sollicitudin. Donec tincidunt scelerisque posuere. Vestibulum finibus eu urna porta tristique. Donec imperdiet condimentum sem, eu scelerisque ligula volutpat nec. Praesent tortor augue, pellentesque sed blandit a, rhoncus vitae metus. Vivamus nec placerat velit, accumsan mattis odio. Nulla consectetur, neque vitae tempus dignissim, nisi nibh viverra lectus, a iaculis enim orci at magna. Phasellus porta arcu eu est mattis, non dapibus elit volutpat.

Curabitur vel mi eget tellus luctus volutpat vel sit amet eros. Ut neque neque, gravida faucibus imperdiet sit amet, varius at leo. Ut tempus dui ullamcorper justo venenatis efficitur. Phasellus pulvinar tincidunt sem. Vestibulum facilisis tortor id nulla sagittis rutrum. Vestibulum iaculis leo interdum ligula euismod, et consequat lacus lacinia. Duis ullamcorper leo non tellus dictum, sed tincidunt ligula viverra. Nulla facilisi. Nullam nec sodales ligula.

Pellentesque suscipit eleifend luctus. Maecenas consectetur accumsan tellus a sagittis. Nunc ac ipsum nec nunc dictum maximus. Ut augue eros, imperdiet sit amet velit nec, placerat fringilla nulla. Suspendisse vehicula euismod ex, eu commodo sapien. Maecenas quis pharetra ipsum. Nulla vulputate nulla eget rutrum tempor.[/div][/div]


[div= max-width: 695px!important; height: auto; margin: 0 auto; ][div= padding: 7px;][div= box-shadow: -7px -7px 0 #014CAD, -11px -11px 0 #AD2962, 7px 7px 0 #601BB5, 11px 11px 0 #1A7A37;] [div= margin: 0 auto; width: 655px; overflow: hidden; cursor: crosshair; padding: 7px; font-family: Courier New; font-size: .84em;][div= width: 120%; height: 165px; overflow-y: scroll; margin-left: 10%; padding-right: 20%; ]
[div= font-weight: bold; text-align: center; text-transform: uppercase; font-size: 1.5em; color: #39ff14; text-shadow: -13px -13px 0 #C03E56, 13px 13px 0 #7d12ff;] [font=Bungee Hairline]Name of Power[/font][/div]

[b]Glow:[/b]

[b]Description:[/b]

[b]Limits:[/b]



[div= font-weight: bold; text-align: center; text-transform: uppercase; font-size: 1.5em; color: #39ff14; text-shadow: -13px -13px 0 #C03E56, 13px 13px 0 #7d12ff;] [font=Bungee Hairline]Technological Augmentations[/font][/div]

Pellentesque suscipit eleifend luctus. Maecenas consectetur accumsan tellus a sagittis. Nunc ac ipsum nec nunc dictum maximus. Ut augue eros, imperdiet sit amet velit nec, placerat fringilla nulla. Suspendisse vehicula euismod ex, eu commodo sapien. Maecenas quis pharetra ipsum. Nulla vulputate nulla eget rutrum tempor.

[/div][/div][/div][/div]


[/div][/div]
Last edited: