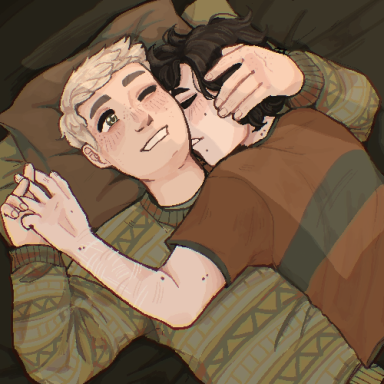 Roleplay Invitations

One on One Roleplays
Posting Speed

Speed of Light, Several Posts a Day, A Few Posts A Day, A Few Posts a Week, One Post a Week
My Usual Online Time

7 am to anywhere between 9 pm to 1 am. Honestly it's pretty random, but I'm on most hours of the day.
Writing Levels

Intermediate, Adept
Genders You Prefer Playing

Male, Female, Androgynous
Playing Style- Passive or Aggressive

Somewhat passive, I guess? I don't mind anyone else taking the lead but I still want to discuss major plot points.
Favorite Genres

romance, modern, drama, modern fantasy, horror
Genre You DON'T Like

Scifi, high fantasy (both with some exceptions)
Matthew was by his desk, deeply concentrated, all focus on his writing when his wife came into the room. He didn't detect the worry and nerves in her voice right away and continued to type away as he didn't want to lose the sentence. Elissa would know that was what he was doing, he didn't need to tell her to wait a second to not make her worry he was ignoring her or something. She knew how important this was, he was at the last book in his series and he just needed it to be perfect.
Once he had gotten all of it out he turned to his wife, ad then he noticed immediately how nervous she was. From the way she was biting her lip to the fidgeting with her sleeve. And seeing his wife worried instantly made Matthew worried as well. Few things could get him riled up as easily as his family and that went for every emotion.
He stood and headed over to Elissa at once.He pulled her into a big hug and pressed a kiss on her cheek,
"Is something the matter?"
he asked, a twinge of worry colouring his usually inexpressive voice.