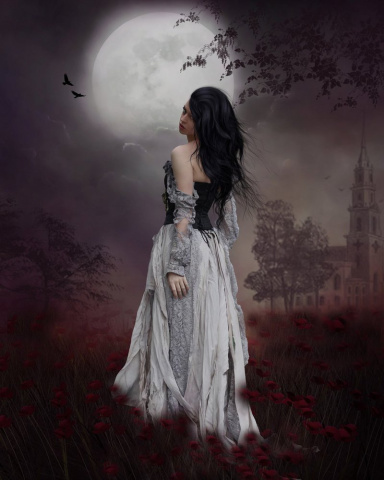 Shinigami: Death God
Original poster
MYTHICAL MEMBER
Invitation Status

Look for groups
Looking for partners
Posting Speed

1-3 posts per day
One post per day
1-3 posts per week
One post per week
Slow As Molasses
Online Availability

Varies no exact time to be exact
Writing Levels

Intermediate
Adept
Advanced
Prestige
Adaptable
Preferred Character Gender

Female
Futanari
Primarily Prefer Female
No Preferences
Genres

Fantasy,Historical, Romance, Modern, Modern-Fantasy, Libertine, Adventure , Disney and Sci-Fi
The cool sea breeze of The greek Islands swept through the hair of a pale as the moon skinned girl with beautiful blue eyes and stark white hair. Her body was slender and yet she wore a beautiful black bikini and a skirt over the bottom to cover her bottoms she leaned on the railing as she stared out at the ocean. Her eyes watched the morning waves. She grabbed an apple and coffee leaving the others a note. Her brother, her and her friends were on. A vacation to enjoy the weather and have some fun, most of them she hadn't seen in a while after college the band she was in with her friends broke up and they went their separate ways. 6 years had been a lot of time for not seeing your long time friends.
They finally got together again and decided a trip would be good. She was up earlier than the others and the sea and surf were calling her. After saying where she be in the note. She grabbed her board and ran down the beach and waters edge. Walking along the surf to the hollow rock passage that led to the Lagoon she finally stopped at a handmade fire pit and put her beach bag down with her skirt. Making her way out into the warm water, she swam out and sat waiting on the water for a good wave.
The waves seemed small but got a small bit bigger. The female rode a few waves in and finally set her board in the sand to go swimming in the very quiet lagoon. She was jumping off the cliff side when she heard her name called by a male. It was her brother. She waved and jumped into the ocean and she swam for the shore. Pulling herself out of the water the female pushed her white blonde hair back out of her face. "Hey Ace, brilliant morning wouldn't you say, great for a swim not best for a surf." She said
She wrapped the towel around her body and rung her hair out. She smiled when she saw the other two. "Aye everyone is up I see well thats good, I figured I catch a few waves waiting on you all to wake up." She said. Ace smirked. "We actually came to join you morning breakfast on the beach with some swimming." He said. Nodding she walked with the others to start a fire at the dug out fire pit. She turned on some music on the bluetooth it was Flogging Molly one of her favorite bands.
@~Happily.Ever.After~