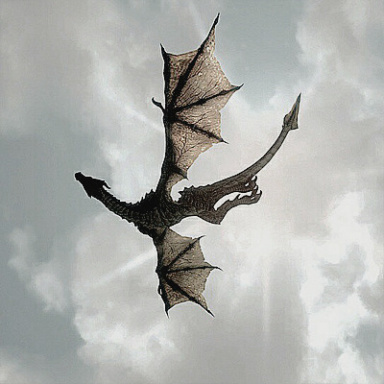 Edgepeasant
Original poster
Hi there! First, let me thank you for spending the time to take a look at my roleplay request! While I'm certainty not new to roleplaying, I am new to this site. Anyway, for those who don't know, my name is Salem! Not my real name, but you get the idea. I'm a 21 year old college stupid who (surprisingly) has a lot of time on her hands. My only hobbies really include playing hours of video games, watching hours of tv shows, and listening to musicals over and over again. (Seriously, let's talk musicals and cry together.) Anyway! Like anyon else, I'm here looking for a few roleplays. Right now I'm looking primarily for fandom, so if that's not your thing, sorry. Below are some (boring) guidelines, and then the fun can begin!
rules:​
Format:
I'm most comfortable roleplaying in 3rd person, past or present tense. I've tried first person, and it's just not my cup of tea. I play my OC as well as your crush and other various background characters and vice versa. I typically prefer to double, unless said otherwise.
Length:
When it comes to length, I'm very flexible. I can write anywhere from 500 words to 1,000 words, though my length usually depends on what is going on in the scene. I can do less, I can do more. It all really depends. Typically, I try and match what my partner does.
Limits:
I prefer my roleplays be on the mature side: sex, drugs, violence, cursing, and everything in between. That being said, there are a few things I absolutely will nto do: pedophelia, beasilty and bathroom play are all a big no. Because I like mature themes, I ask that you be 18 and over.
Plotting & Characters:
I am a crazy laid back person. I'm open for anything 99% of the time. Throw your ideas at me! Even if they're crazy and cliche, chances are, I'll be down to do them. I'm fine with AU's, some crossovers, anything you can think of. That being said, I don't want to be the only one plotting. Let's both come up with an idea we like. When It comes to characters, I don't really believe in the whole mary sue/gary sue thing. Your character is your character, and so long as it fits in the universe, I won't really have a problem.
Reply Rate:
I do have a bit more free time now a days, and depending on the length of the roleplay, I can reply anywhere from multiple times a day to once a day, or once every other day. If something comes up, I'll be sure to tell you, and hope you do the same.
Extras:
I'm looking for something a little more long-term. If you don't want to roleplay anyone, telling me would be nice but I won't be upset if you ditch, we've all done it. Split roleplays are an option. When contacting me, don't just put 'want to rp?' because chances are, I won't respond. Tell me a little about you, roleplay style, limits, whatever you want. Oh, also, tell me your favorite animal!
Fandoms:

= love interests
X-files
I've seen every season, every episode more than once.
-
Fox Mulder.
ER
I'm only on season eight, watching the rest now.
-
Mark Greene.

Luka Kovač
Grey's Anatomy
Seen every season.
-
Derek Shepherd.

Mark Sloan.
MCU
Seen all the movies.
-

Tony Stark.
Spider-Man (ps4)
Completed the game.
-

Peter Parker.
​

If you've found anything you like, please send me a message!